Majmua Aurad o Wazaif is composed by Moulana Ghulam Qadir Ashrafi and it has 387 pages.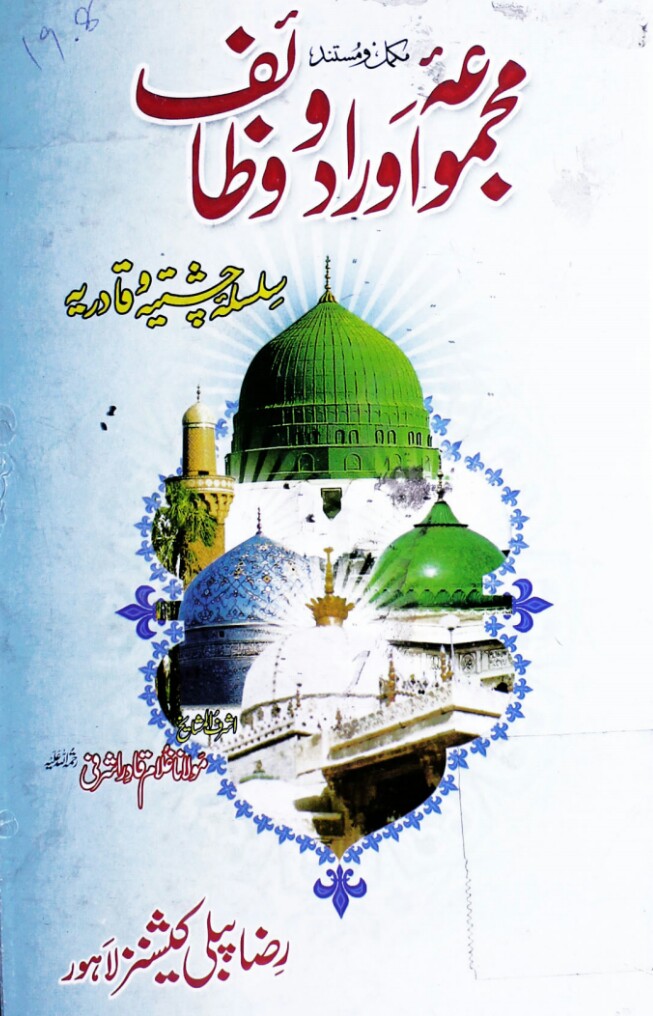 Wazaif books in Urdu and Hindi PDF
In this book, you can read about Istaghfar e ghousia, Asma ul Azam, Aurad e Fatahiya, Al Asma ul Sabah, Dua e kabeer, Salat ul Wasaal, Dua e Mughni, Qaseeda e Ghousia, Dua e Manajaat Chishtiya, Online istikhara, Kala or sifli jado ka tord.
You can download Majmua e Aurad o Wazaif in PDF format by clicking the below download now button.
Disclaimer: PakDezines is a non-commercial online library. All the books/ Documents and literature posted on PakDezines Library just for reference and educational purposes only and SHOULD BE VIEWED ONLY. It is strictly recommended to buy the products from the original owner/publisher of these products. Visit Disclaimer Page.