Majmua Amliyat or Dua e Saifi is composed by Munshi Ashiq Ali Khan Natiq Bin Muhammad Qasim Ali Khan Rajput Kalanoori and it has 89 pages.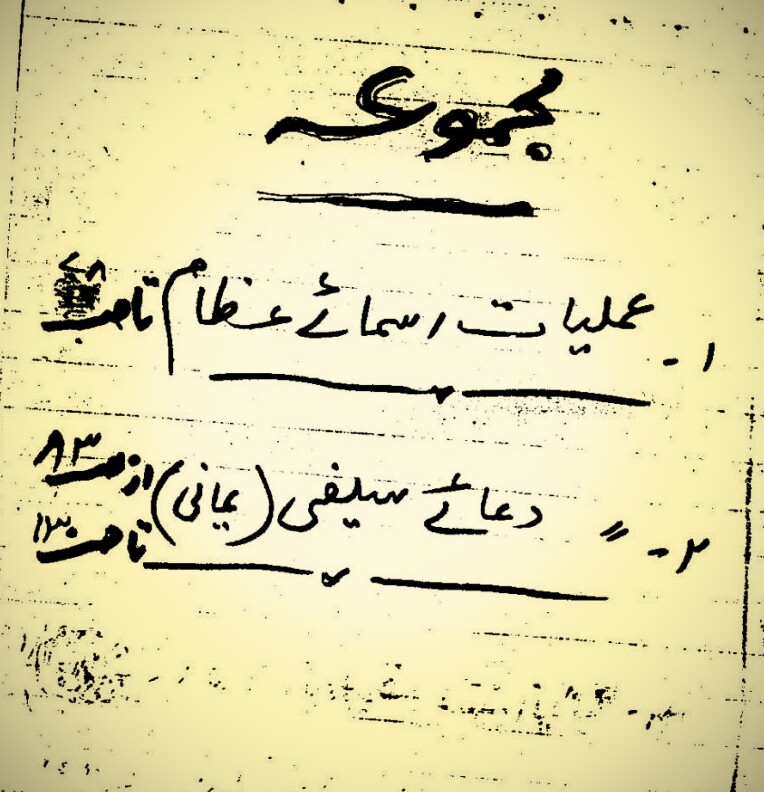 Majmua Amliyat or Dua e Saifi PDF Free Download
In this book, you can read about Mehfil hazirat e arwah, Jowahir e khamsa, Majmua e Asmae Uzaam, Dua e Istijabat, Khuwas e Asma e Uzam, Hasol e Muhabbat o doulat, Taskher e Khalaiq, Hasol e Tamana. Taskher e Alam Alwi o Sifli, Apni Muhabbat mein Gariftar karney k liye, Dafah e Mirgi, Tawez kala jado sifli jado ki kaat, Kalay jado k asrat khatam karney ka rohani ilaaj, Online istikhara for shadi.
You can download Majmua e Amliyat or Dua e Saifi in PDF format by clicking the below download now button.

[the_ad id='10']