Noori Aurad o Wazaif is composed by Moulana Muhammad Shakir Ali Noori and it has 610 pages.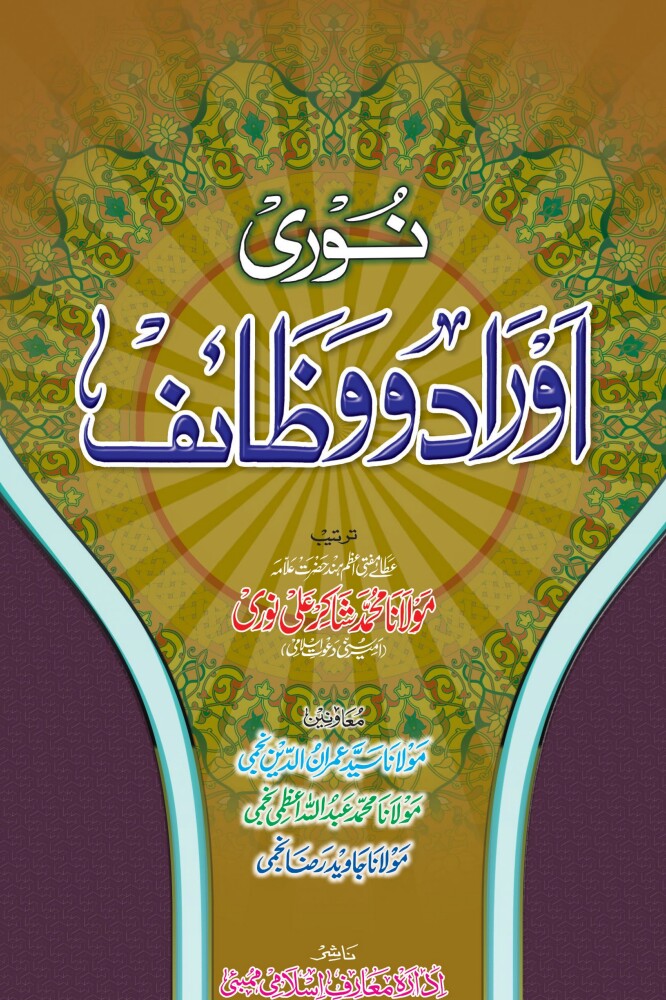 Noori Aurad o Wazaif books free PDF
In this book, you can read about Subha o sham parny waly wazaeff, Subha ki dua, Sham ki dua, Ghar K andar any ki Dua, Sony waqt k amliyat, Jab bechani masoos ho, Har dukh dard sy najaat, Dawat e Islami, Dawat e Islami Books, Pdf Book, Islamic books, Free Books download, Urdu book, Gareebi sy nijaat, Bemari sy nijaat, Risk main izafa, Dokan main barkat, karobar ki taraki, Hasool e Mulazmat, Hasool e Rozgar, Rozgar main barkat, Naik ullad k Liye, Sulha o safai K liye, Nazar e Bat k liye, Shatani shar sy nijaat K liye, Bad Zubani sy nijaat, Jadu sy nijaat, Burai sy nijaat, Shadi ki rukawat, Reshty main rukawat, Shohar ki farmabardari, Martabay k liye, Mukam pany k liye, Sehatyabi k leya, Muzi marz sy nijaat, Dard k liye, Jismani Dard K liye, Sir main Pani bar jana, Tez quwat e hafiza, Damag tez karny k liye, Gam sy nijaat, Khushi o Musarat k liye, Bukhar k liye, Dard e Kan k liye, Dant ka dard, Falaj sy bachao, Senay main Dard, Damy sy nijaat, Ankhon ka dard, Nazla zukam k liye, Heart Attack, Nakkha ka istakhara, Shab e qadar ki dua, Toba ki dua, Banjban K izalay k liye, Sughar k marz sy chotkhara, Darood e Ghousia, Darood e Taj, Darood e Akbar, Darood e Shafa, Darood e Mahi, Darood e Muqadas, Ya Nabu salam alike, Fathia ka tareka, Milad, Namaz ka tareka, Safar ki dua, Safar sy wapasi ki dua, Paper ma kamyabi ki dua, Ramzan 2020 main parhe jane wali dua.
You can download Noori Aurad o Wazaif in pdf format by clicking below the download now button.