Tillismat Magazine Jan Feb 2007 in Urdu is composed by Moulana Hassan al Hashmi Sahab. It consists of 102 pages.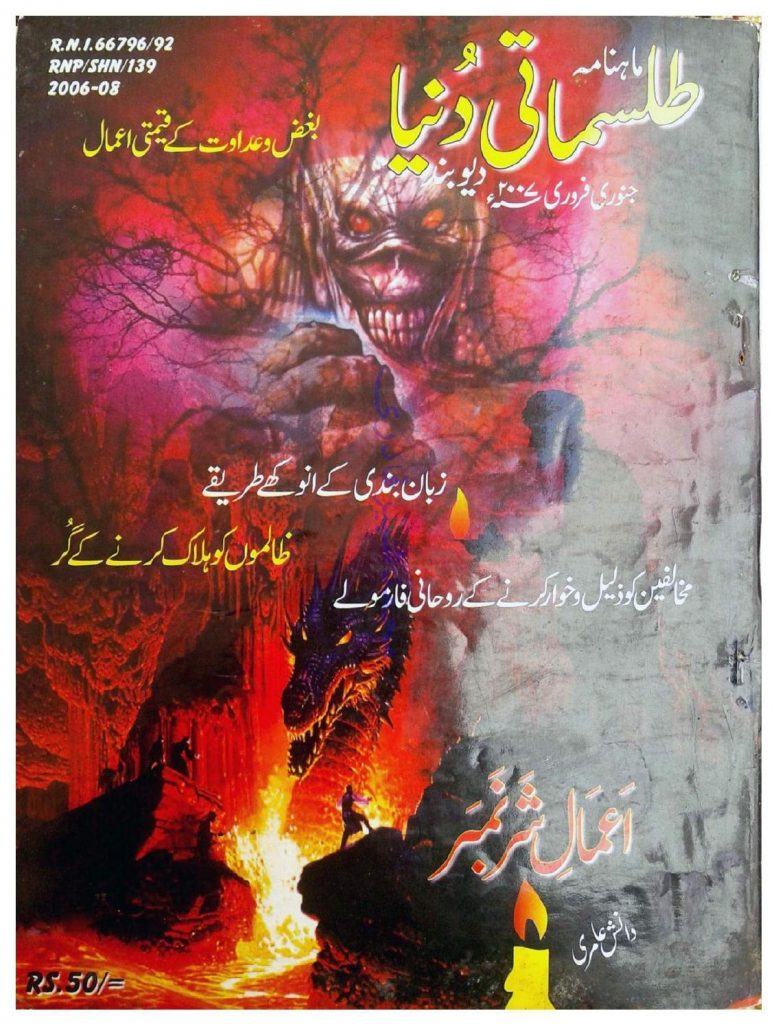 Tillismat Magazine Jan Feb 2007 in Urdu and Hindi PDF Free
In this book, you can read about Bughaz or Adawat k qeemti amaal, Zuban bandi k anokhay tariqy, Mukhalfeen ko Zaleel o khuwar karney k anokhay tariqay, Zalimo ko halak karney k gur, Sanam khana e amliyat, Mutafariq Amaal e Manfi, Muarif ul Adaad, Haruf e Sawamat, Ek HoshRuba ilm, amaal e shar, Tillism e Hijab ul Absaar, Taskher e Hamzad, Duya e Barhatiya k Amaal, Bandish k amliyat, Shams o Qamar Girhan haroof e sawamat, Sharf e Zohra or Sharf e Shams, Israar e Haroof, Zina kari ko khatam karney ka amal, Quwat e Bah kholney ka amal,  Mujarab Taweez e Adawat, Online Istikhara for Pasand Ki Shadi, Love Marriage Spells, Karobar Ki Bandish, Shadi ki Bandish Kholna, Best Wazaif o amliyat books in PDF free download.
You can download Tillismat Magazine Jan Feb 2007 in PDF format by clicking the below download now button.

[the_ad id='10']