Kala Shehzada or Anokhay Tillismat is a story book for kids in the Urdu language. It consists of 354 pages.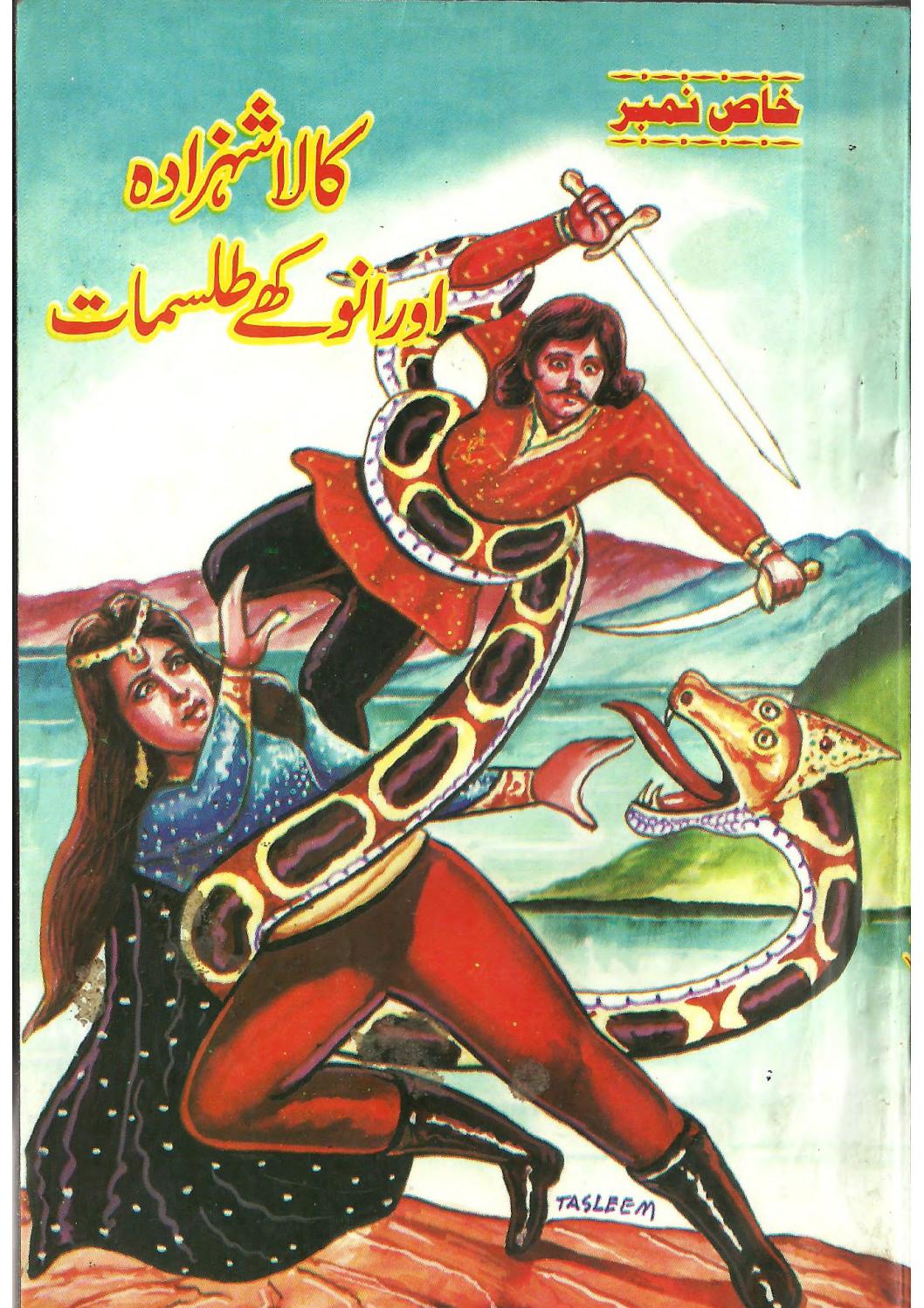 Kala Shehzada or Anokhay Tillismat PDF Free Download
Ye ek bohat bara siyah rang ka jazeera tha. Es jazeeray per door tak jungle he jungle phela ho tha. Siyah rang ke darakht siyah jahriyan, Hata ke es jazeray ki rangat bhi siyah thi. Aisey lagta tha jesy barson pehly es jungle mein aag lag kar her tarf phail gai ho jis ne wahan mojood her cheez ko jala kar siyah kar dia ho.
Jazeray mein darakht tu thay per on per patay na thay. esi tarhan zameen per ghaas bhi nahi thi. Her tarf jahriyan he phaili hui thein. Darakht bohat onchay onchay thay. Jin ki bari bari shakhien ek dosry se youn mili hui thein Jesy baray baray or khufnak deo ek dosron se panjon se panjey milay kharay hon. 

"Kala Shehzada or Anokhay Tillismat" mukamal parhney ke liye nechey download link per click kar ke pdf format mein download karlein. Shukriya…
[the_ad id='10']