Haaziq Hikmat is composed by Hakeem Ajmal Khan and it has 449 pages.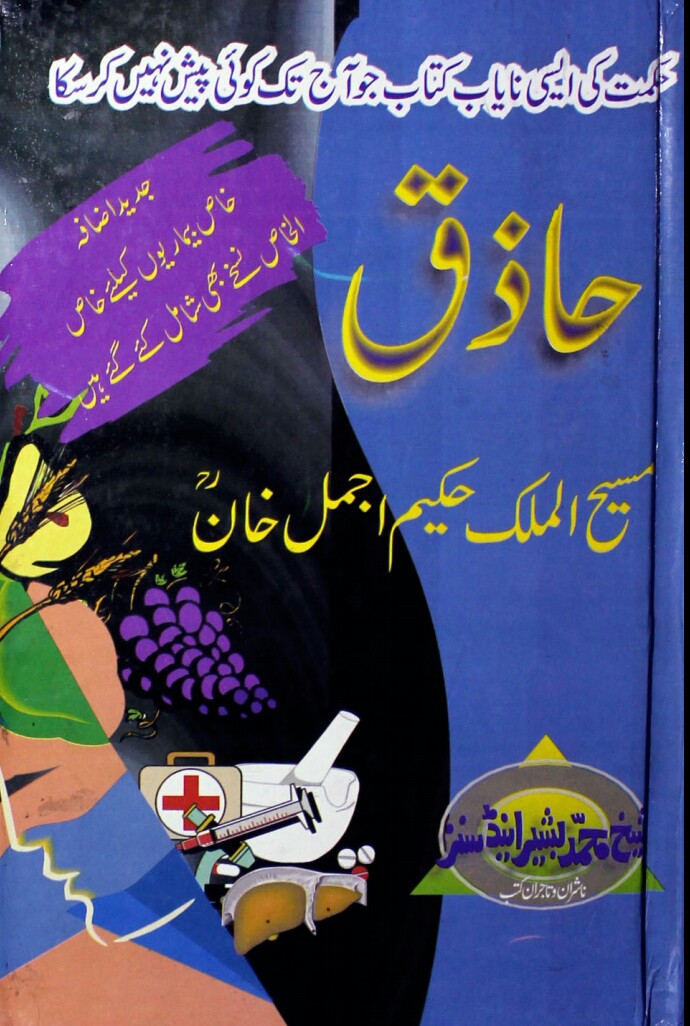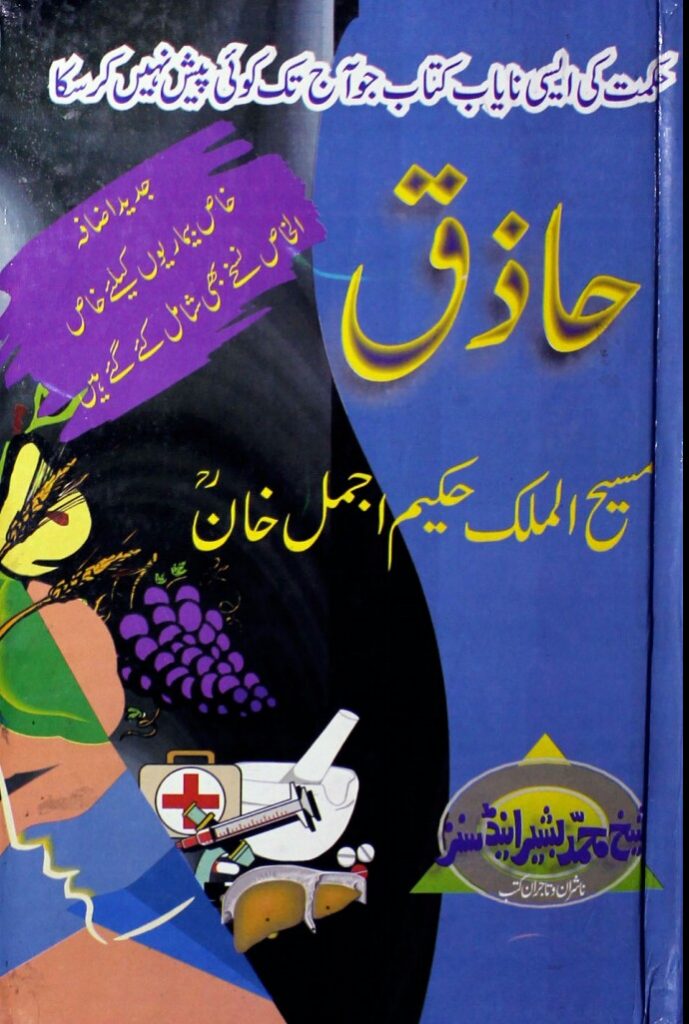 Haaziq by Hakeem Ajmal Khan PDF Free Download
In this book, you can read about Naak or galay bemariyan, Allergy ha ya nazla, Nazla kera, Naak baand rehti ha, Zukaam ho jata ha, Nakseer phoot jati ha, Nazla zukaam or seeny main dard, Har waqt nazla or zukaam, Kabhi nazla nahi hua, Chenken aati hain, Daimi nazla or zukaam, Daimi nazla, Hostel main zukaam rehny laga, halaq main nazla girta ha, Khat number 2, Raat ko naak band ho jati ha, Mery teen masly hain, Dwaa khalis khaen, Abb mera masla bhi hal karen, Sardi sy preshaan hun, Naak ka gosht, Zukaam ka illaaj, Dwaaen kha kr tang aa gai hun, Zukaam khansi or bukhaar, Gally ki bemariyan, Awaaz unchi karon to galla phat jata ha, Awaaz ak dam bhari ho jati ha, Awaaz theek nahi, Dantoon ki bemariyan, Dantoon ka dard, Dantoon ka halna, Dantoon ki rangat khraab hona, Dantoon ka nand main bajna, Halaq ki bemariyan, Halaq main waram hona, Waram galo, Hanthoon ki bemariyan, Phaparoon or senay ki bamariyan, Khoon thokna, Khansii, Sabal, Khafqan, Dard e dil, Dil ki bemariyan, Heart Attack, Pait ki bemariyan, Badhazmi, Youani ilaaj, Gas ki takaleef, Alamaat, Wajohaat, Qudarti ilaaj, Gastric Trouble, Gas ka dard or us ka ilaaj, Aashoob e chasam, Aankh ka dard, Aankh ka dard o sartaan, Dard e chasam, Kan ka dard, Kan ka dard So mazaj k bahes, Kan ka dard mahai, Kan ki jarh main dard, Dant ka dard, Dil ka dard, Dil ka dora, Mahdy ka dard, Mahdy main zakham, Mahdy main waram, Alsaar, Jigger or petay ka dard, Waram jigger, Aurtoon ki maksoos bemariyan, Mardoon ki maksoos bemariyan.
You can download Haaziq Hikmat pdf format by clicking below the download now button.

[the_ad id='10']