Jismani Dardien aur Onka ilaaj is composed by Philip Gold Burgh and translated into the Urdu language by Tahir Mansoor Farooqi it has 352 pages.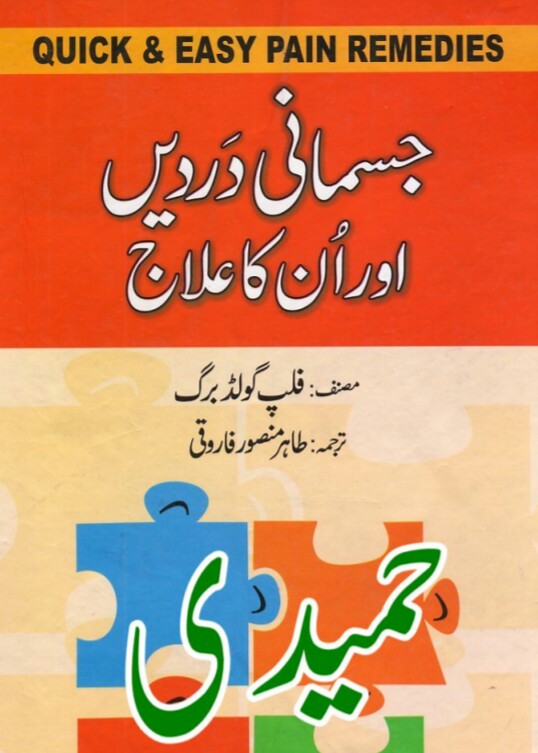 Jismani Dardien aur Onka ilaaj book free PDF
In this book, you can read about Barri aant ki suzash, Bistr k zakhm bed sorz, Bwaseer, Paao ka dard, Paao k angotthy ka badnakhun, Paao k angotthy ki sujan, Pitty ka dard, Phans ki chubhan, Pattho ki enthen aulla parhna, Pattho ka tashnj, Pandli ka dard, Pandli ki kchiyaan, Pehlu ka dard, Takhny ka dard, Tooty huy nakhun, Jild py aany wali ragar, Jull jana, Jodron ki suzash, Chundian, Chehry ka dard, Kheaz ka dard, Dil ki jalan, Masooroh ka dard, Munh k zakhm, Mahdy ka dard, Mahdy main zakham, Mahdy main waram, Alsaar, Jigger or petay ka dard, Waram jigger, Aurtoon ki maksoos bemariyan, Mardoon ki maksoos bemariyan, Hajki ka ilaaj, Haza ka ilaaj, Kali khanshee ka ilaaj bazaraia shaid, Amraz e dant, Dantoon ka dard or ilaaj, Pait main dard or un ka ilaaj, Hafzay ko taz karny k liye, Moutia band, Mou ki badboo, Aqsaam e Hamal, Sir chakarana, Pais or har mosamai bukhar k ha, Munh ka jull jana, Musalsil dbaao sy enthen, Masnooi danton ka dard, Nimla muntaqi, Honton ki phansian, Hange over, Allsur, Paao ko tthokr lgna, Peit maedy ka dard, Phooli hui dareeden, Tenis kuhni, Khanki ki suzash, Jabbry ka dard, Daant ka dard, Zubaan ka dard, Klaai ka dard, Lau lagna, Aankh ka dard o sartaan, Dard e chasam, Kan ka dard, Kan ka dard So mazaj k bahes, Kan ka dard mahai, Kan ki jarh main dard, Dant ka dard, Dil ka dard, Dil ka dora.
You can download Jismani Dardien aur Onka ilaaj pdf format by clicking below the download now button.

[the_ad id='10']