Tibb  e Luqmani is author by Hakeem Ghulam Mustafah Hasil Puri. He writes about different types of herbs which is present in Pak o Hind and also tell its benefits and usage with full detail in the Urdu language. This book is consists of 64 pages.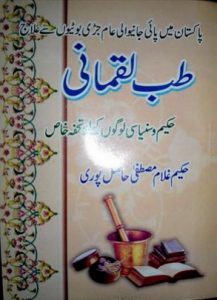 Tibb o Hikmat Books in Urdu and Hindi PDF Free
In this book, you can read about Pakistan mein pai janey wali aam jari botiyan, bargad ke mujrabaat, Bargad se kushta jaat banana, Mardana kazmori ka desi ilaaj in Urdu and Hindi, Kushta e bara singha, Pepal k mujrbat, fasad e khoun, Bandish e Ayaam, Tarbooz k Mujrabat, Kushta e Shangraf, Garmi e Jigar o Masana, juriyan ka ilaaj, Aspaghoul se ilaaj.
You can download Tib e Luqmani in pdf format by clicking the below download now button.

[the_ad id='10']