Today I am going to share with you the best and top 20 Amliyat books in the Urdu and Hindi language. All spiritual Amliyat which are present in these books is experienced and tested. Lets Start;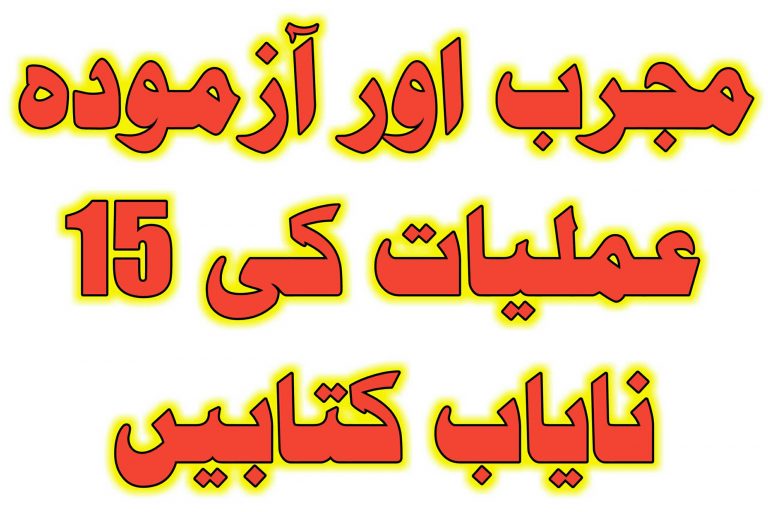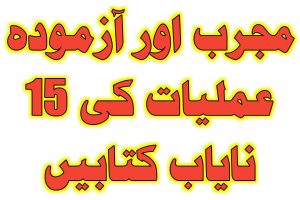 Lal Kitab
The writer of this book is Syed Ghulam Hussain Shah Gillani and in this book, he writes about powerful amliyat o Tawezat and Wazaif.
Click Here To Download Lal Kitab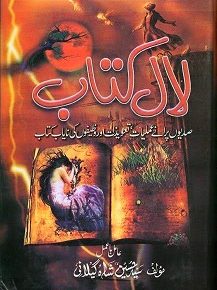 Tillismati Kamalat e Zahidi
The writer of this book is Zahid Mehmood Lahori Salamatpuri. He writes about Bengali Black magic, mujrab Tawezat for Love, and Dushman ki Zuban Bandi in this book.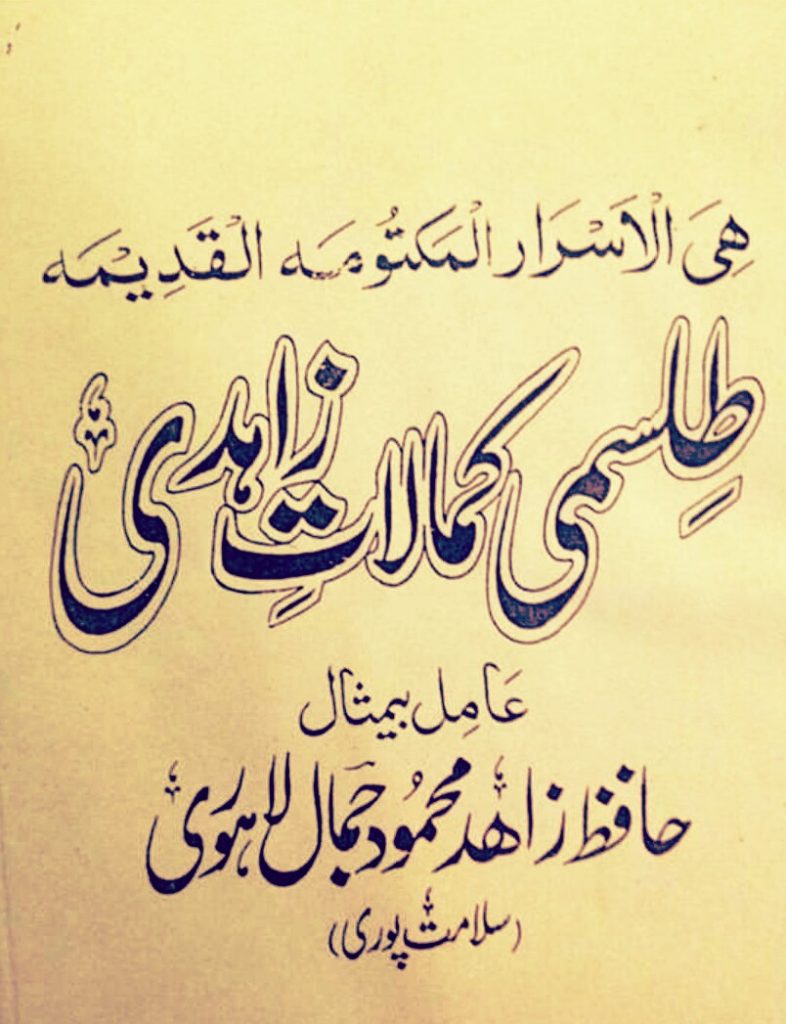 Allah u Samad Se Shifa
The author of this amliyat book is Sufi Muhammad Nadeem Muhammadi. In this book, He writes about amliyat for Love marriage, Moukal ko taskher karney ka tariqa, easy amliyat for success in the Examination, etc.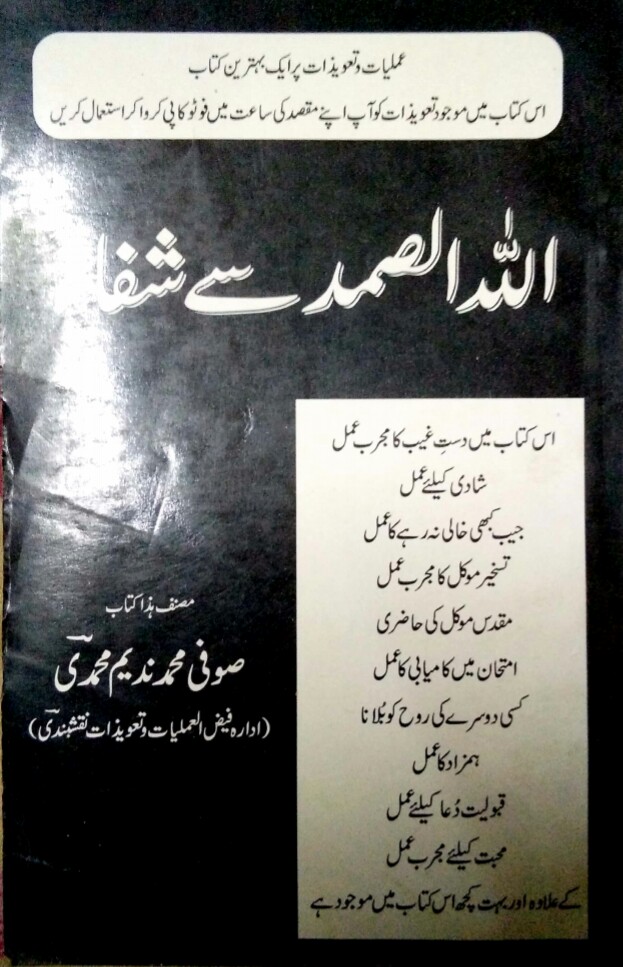 Tallismat e Tim Tim Hindi
It is very good amliyat book, It has 241 pages. If you want to download this book so click the below link.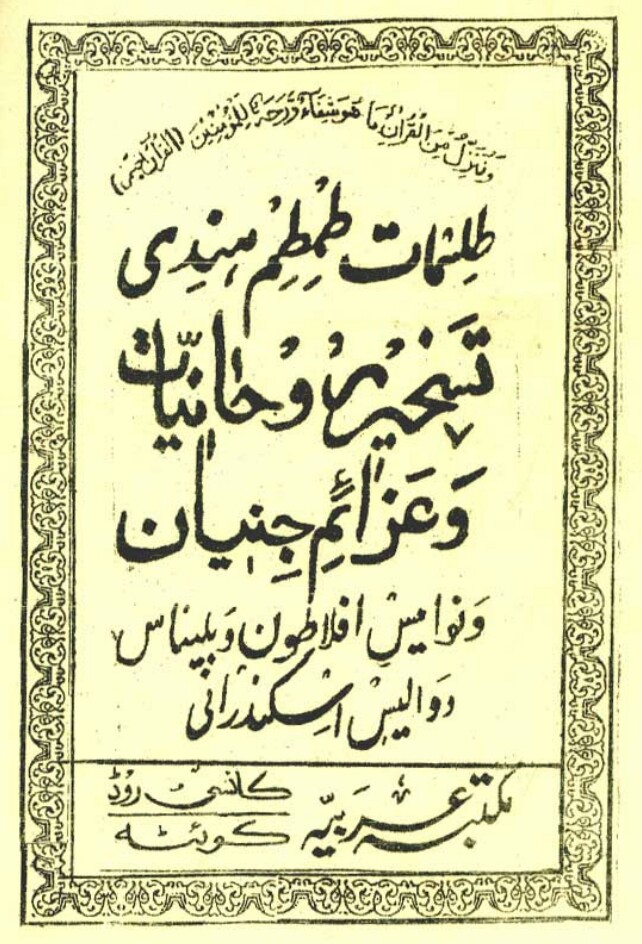 Ganjeena e Israr
The author of Ganjeena Israr book is Moulana Syed Muhammad Anwar Shah Kashmiri. He writes wazaif and amliyat for solving difficulties of life in this book.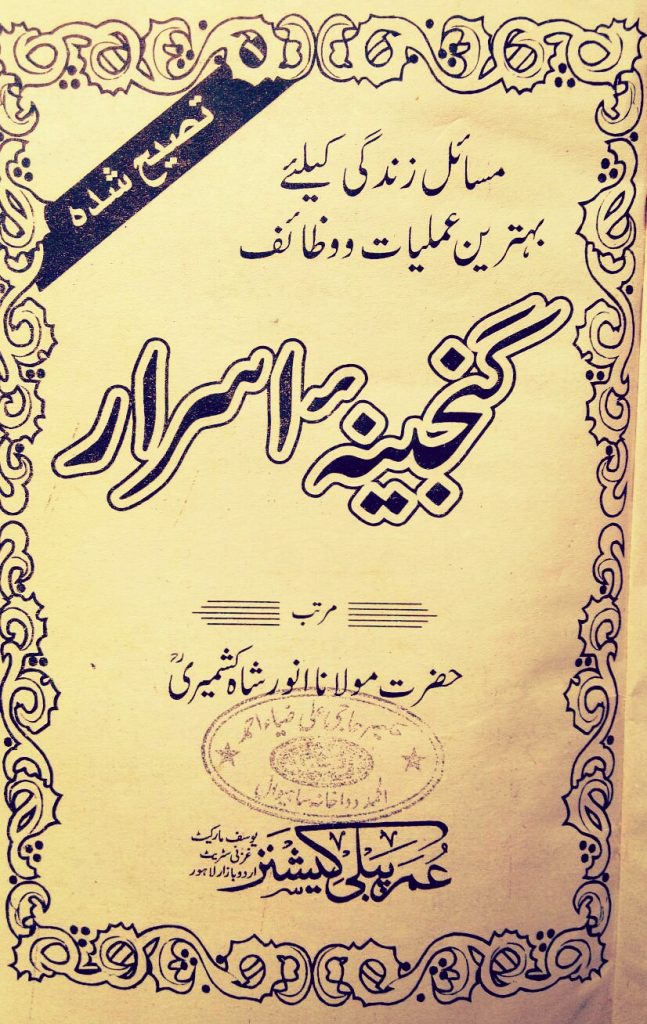 Mukamal Israr e Makhfi
The author of Mukamal Israr e Makhfi Amliyat book is Peer Syed Irtiza Ali Karmani. In this book, he writes about Tillismat, Tantar, Jantar, Mantar, Mujrab or Azmouda Wazaif, amliyat o Tawezat, etc.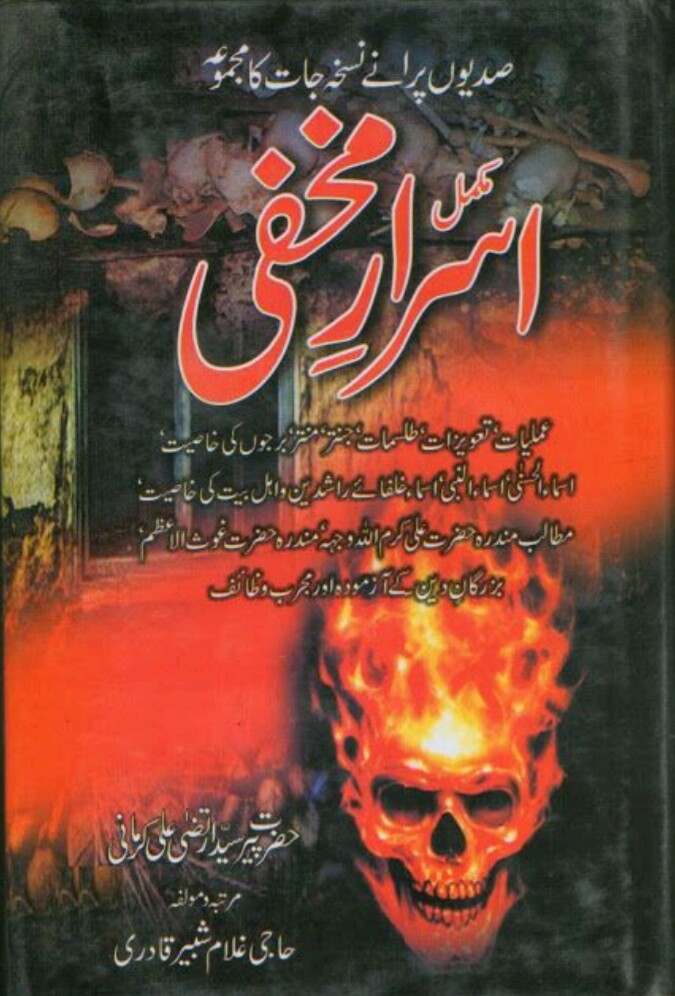 Shama e Shabistan e Raza in Urdu PDF
The author "Allama Iqbal Ahmed Noori" writes the famous Amliyat book whose name is Shama e Shabistan e Raza in the Urdu language. In this book, he writes full detail about astrology, ilm e ramal, ilm e najoom, ilm ul adaad, etc.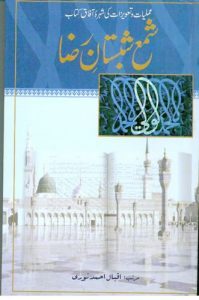 Mushkil Kusha, Ejaz e Qurani, Hal ul Mushkilat
In this book, the author Muhammad Ilyas Adil writes easy and powerful wazaif and amliyat about fatal diseases, life difficulties, love marriage problems, and black magic.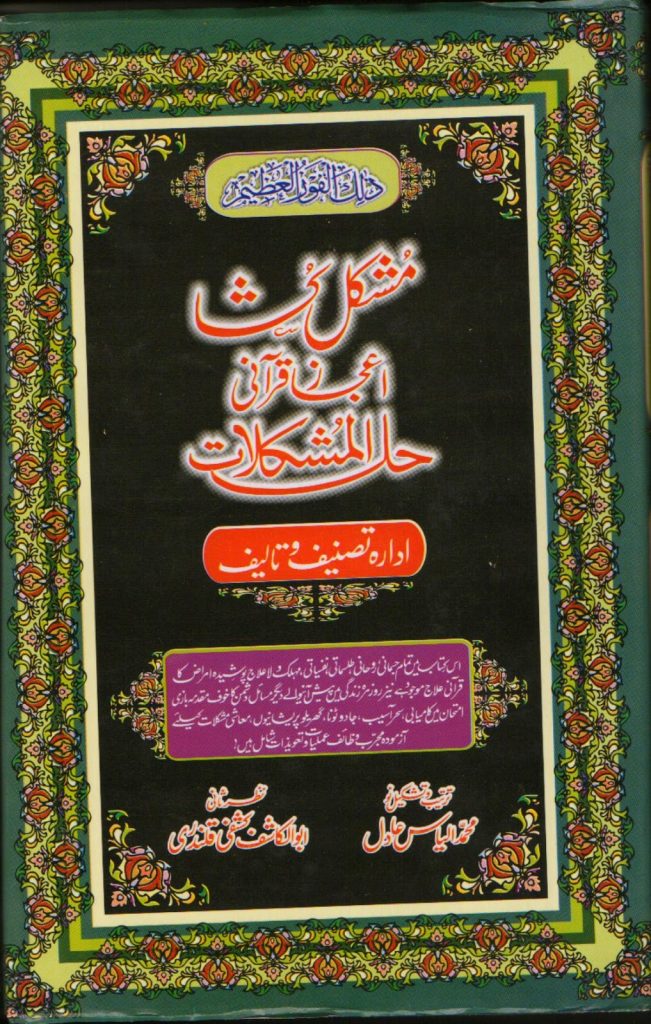 Aamil Kamil Amliyat Book
In this book,  Peer Syed Ali Shah Jillani writes his tested and powerful Amliyat o Tawezat. This book is very useful for Spiritual healer.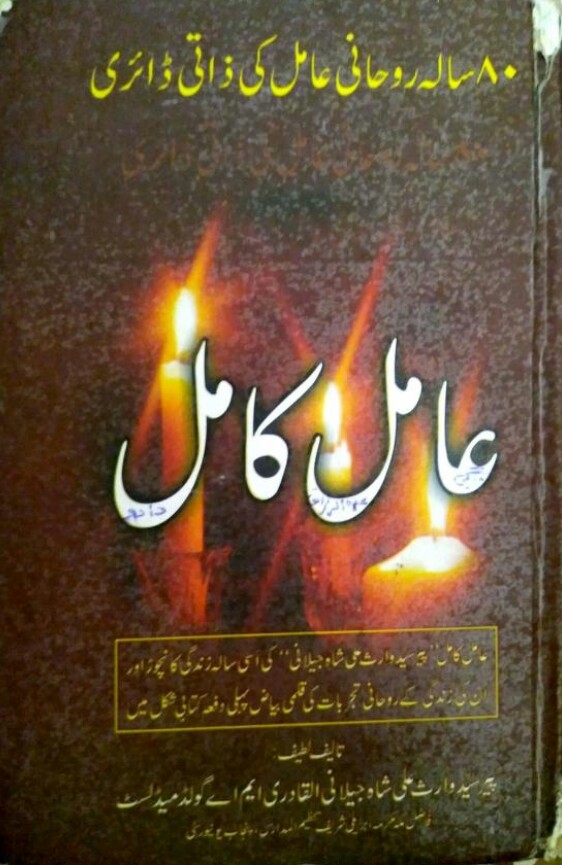 Parem Bandhan K 342 Amliyat 
In this book, Shaukat Ali Shakir Qadari writes 342 amliyat for Love Marriage, Pasand ki Shadi, Manpasand Jagah Shadi, and Piyar Ishq o Muhabbat.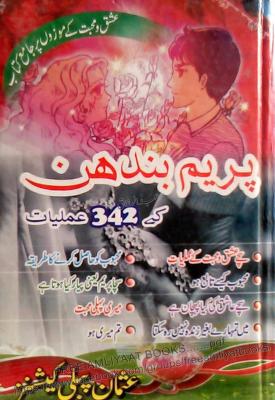 Kok Shaster Batasveer Mujrbat o Amliyat
In this book, Koka Ram Pandit writes his tested and experimental Amliyat about men's and women's hidden illnesses with Pictures.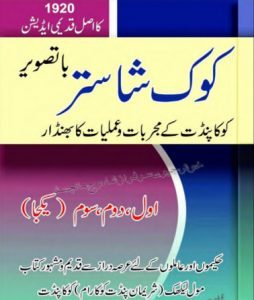 400 Amliyat e Muhabbat
In this book,  Syed Tanveer Hussain Shah writes 400 powerful and azmouda amliyat for Love. Love Marriage Spells, Pasand Ki Shadi, etc.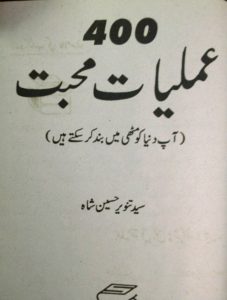 Mere Walid Majid K Mujrab Amliyat
In this book, Moulana Mufti Muhammad Shafih writes Mujrab and azmouda Amliyat of his father Hazrat Moulana Muhammad Yaseen Sahib.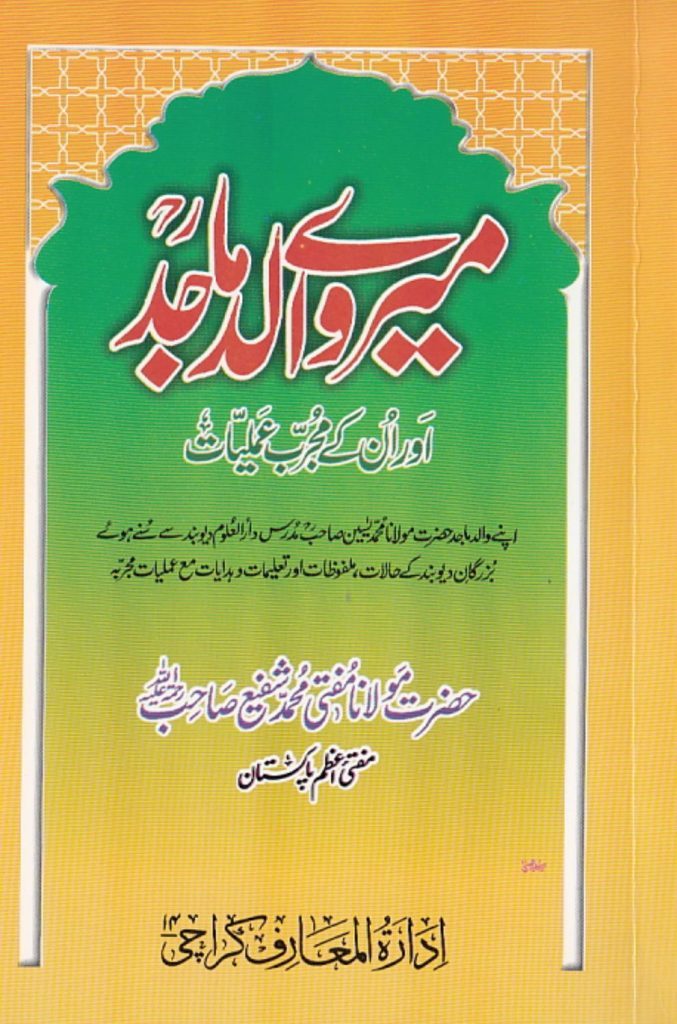 Qalam e Adam
In this book, Syed Ali Hussain Shah writes Amliyat o Tawezat for Love Marriage, Problem Solving, Hajaat, Black magic, Sifli Amliyat, Tawez for Shadi, etc.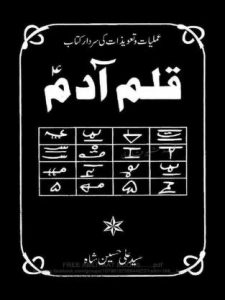 Amliyat e Istekhara Bama Falnam e Qurani
In this amliyat book pdf, Dr. Hashmat Jah writes the method of Istikhara for Love Marriage and every work. You can also read complete Falnama e Qurani.