Ganjeena e Asraar is composed by Moulana Syed Muhammad Anwar Shah Kashmiri and it has 61 pages. Masail zindagi k liye behtreen Amliyat o Wazaif.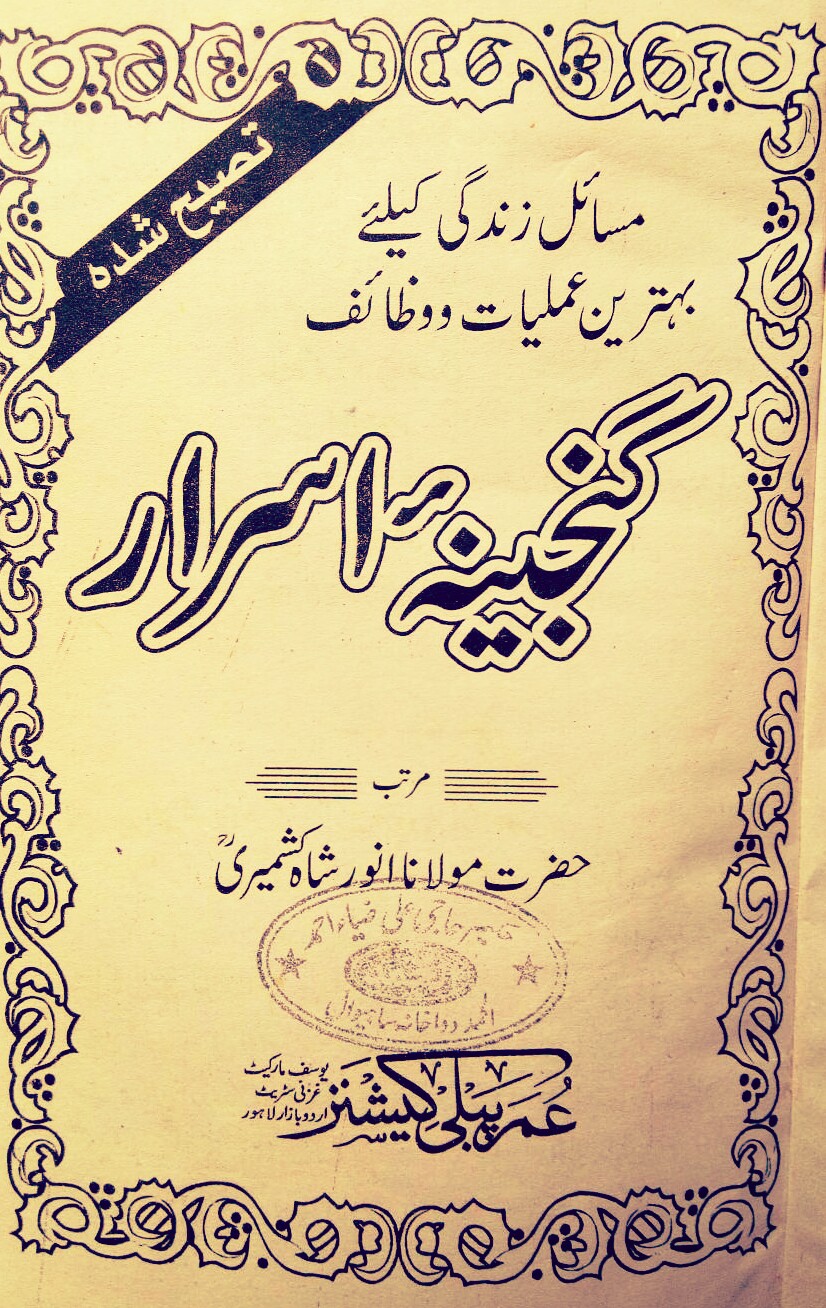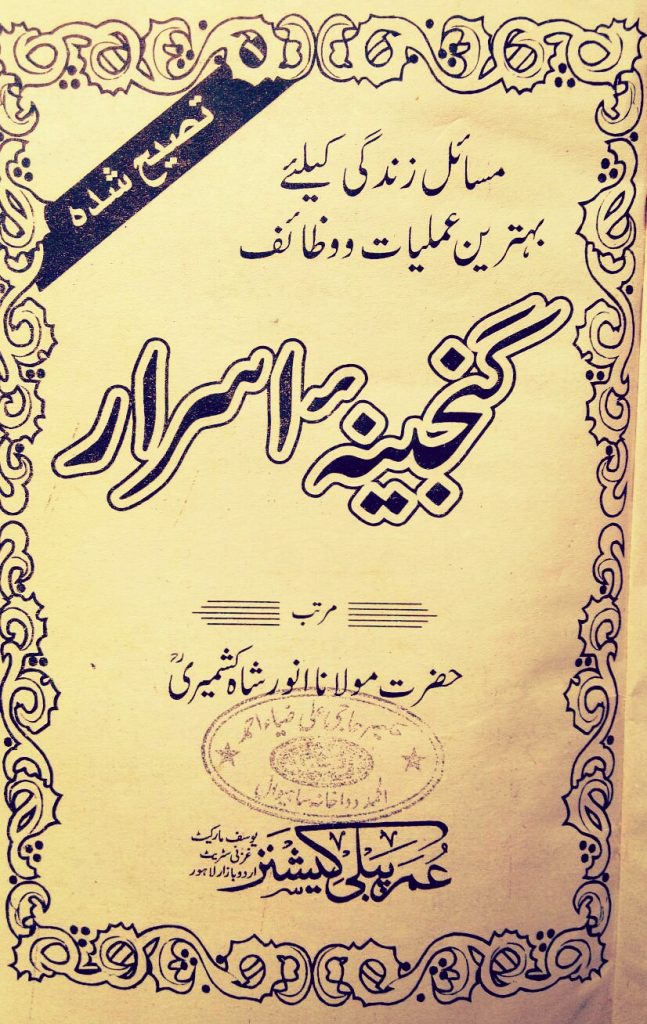 Ganjeena e Amliyat in Urdu and Hindi
In this book, you can read about Hifazat e Emaan, Waswas e Shaitani e Hifazat, Azaab e Jahanum se Hifazat, Tijarat mein Barkat, Mafroor ki Wapsi, Zojain se Muhabbat, Hifazat e Hamal, Nas Bandi, Fazail e Quran, Online Istikhara for Pasand ki Shadi, Fazail e Qasida o Burda Sharif, Fazail e Husb ul Behr, Kala or Sifli Jado ka Qurani hal.
You can download Ganjeena e Asraar in pdf format by clicking the below download now button.

[the_ad id='10']