Foori Tibbi Imdaad is author by Mehboob Alam Qureshi and it has 51 pages. You can read full detail about emergency treatment before the doctor arrives.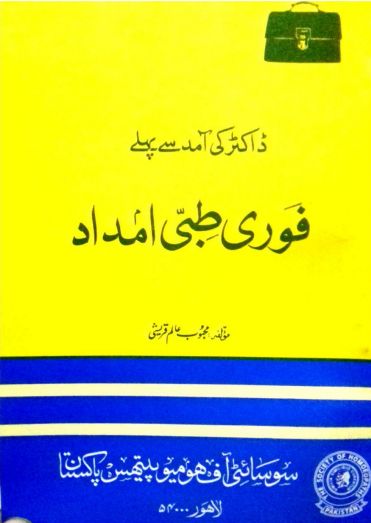 Foori Tibbi Imdaad in Urdu and Hindi
In this book, you can read about Taiz dhaar alaay se zakham, Janwaro k katay se zakham, Kisi Cheez ke chub janaey se paida honey walay zakham, Hadi toot Jana, Joro k dard, Jord ka utar jana, zakhmo ka ilaaj or marham patti, Masoron se khoun behna, Nakseer photna, Behoshi ya ghashi, Mirgi, Jism ka koi hissa jal jana, Kan ka dard, Gas se dham ghotna, Sir dard, ghizai kharabiya, Nazla o Zukaam, homeopathic medicine guide books in Urdu and Hindi.
you can download Foori Tibbi Imdaad by Mehboob Alam Qureshi in pdf format by clicking the below download now button.

[the_ad id='10']