Tehreek, Amraaz aur ilaaj is composed by Hakeem Qari Muhammad Younus Shahid and it has 61 pages.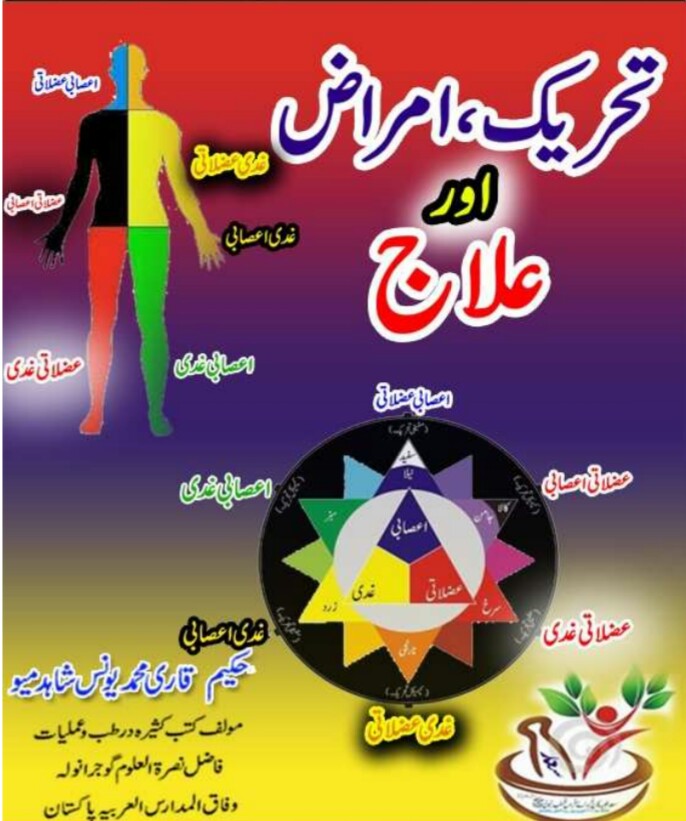 Tehreek, Amraaz aur ilaaj book free PDF
In this book, you can read about Ratoobaat damuya ki ziaadti, Ratoobaat damuya k afaal o asraat, Ghalt fehmi, Maqaam tehreek or duraan e khoon, Nuqta, Aazay e rayesa or in k khdaam, Jism insaani k maaroof aaza ka ghalib mizaaj, Mufrida aasa k taaluq ki bahimi surten, Ehtbaas o istafraagh kiya ha?, Fazil maadon sy nijaat, Kasrat mehnat or ikhraji kefiyat, Insaani jism main ghadad ka kirdaar, Ghadad naqila ka kirdaar, Ghada jaziba ka kirdaar, Insaani jism main tahaal ka kirdaar, Haazma ka usool, Fazil mawaad k ikhraji ki tehreeken, Tamaam tehreekon k mausr treen nuskha jaat, Badan sy fuzlaat kharji krny waly munfrid aaza, Shqaaq, taazeem al aaza, Tasgheer Al aaza, Sidda, Istasqa, Keery or jaraseem, Harakaat jism ki ziyadti sy takleef, Araam ki surat main takaleef, Zindagi or nasho o irtaqa paani pr ha, Badl ma yathalil, Kuch khaas baten, Qanoon mufrid aaza or duraan e khoon, Duraan e khoon, Khoon kahan bnta ha?, Khoon ki pydaish, Pydaish khoon main maawon ratoobaat, Khoon or is k ijzaa.
You can download Tehreek, Amraaz aur ilaaj in pdf format by clicking below the download now button.

[the_ad id='10']