Kuch Mozi Amraaz or Onka ilaaj is consists of 77 pages. The author writes the treatment of critical diseases in the Urdu language.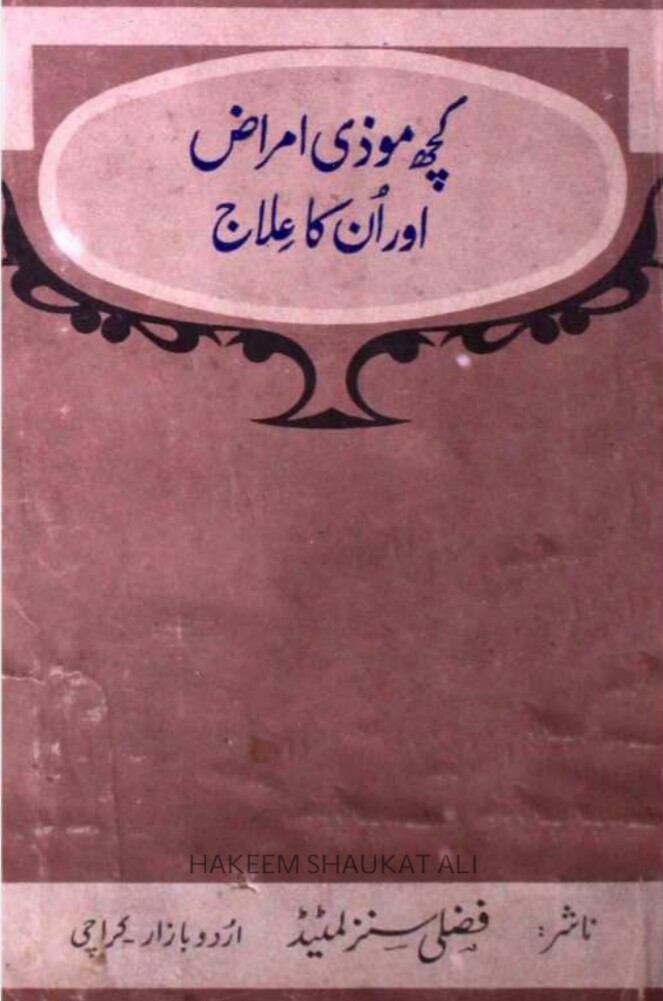 Bemarion Ka Desi ilaaj Books PDF Free
In this book, you can read about Joron ki bemariyan, arq un nisaa, jildi amraz ka ilaaj, kharish khujli, garmi danay, sufaid dagh, fasad e khoun ka bukhar, balghami bukhar, mousmi bukhar Ka ilaaj, Balon ki bemariyon ka ilaaj.
You can download Kuch Mozi Amraaz or Onka ilaaj in pdf format by clicking the below download now button.

[the_ad id='10']