Yoga Purasrar Quwat is composed by Film Star Rekha and it has 51 pages. The author explains in detail the mysterious power of yoga in this book.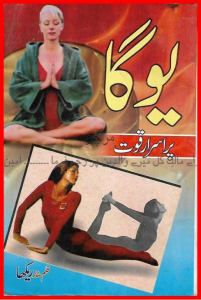 Mysterious Power of Yoga in Urdu and Hindi
In this book, you can read about Hussan or Sehat ka Sarchasma, Amraaz ka ilaaj, Yoga ki Tareekh, Pursakoon Mahool, Zehni or Jismani Tawanai Ka Raaz, Yoga mein Saans kis Tarhan lia Jaye, Chand zarori Hadayaat, Sarong Aasan, Hamain Yoga ki Zarorat Kiun hai, Zehni Asaabi or Jismani Bemariyan, Yoga ki Iqsaam, Yoga ka Libaas, Best Place for Doing Yoga, Best time for Yoga, Tawanai Hasil Karney Ki Warzish, Ek Taqatwar Qudarti Tonic, Yoga k Herat Angeez Faidey, Joron K Dard K Liye Akseer, Yoga Jigar Sugar Tilli or Qabz k Liye Mufeed.
You can download Yoga Purasrar Quwat in pdf format by clicking the below download now button.

[the_ad id='10']