Taskher e Jinaat o Haziraat e Arwah Aur ilaaj is composed by Amil Hakeem Ghulam Sarwar Shabab and it has 311 pages.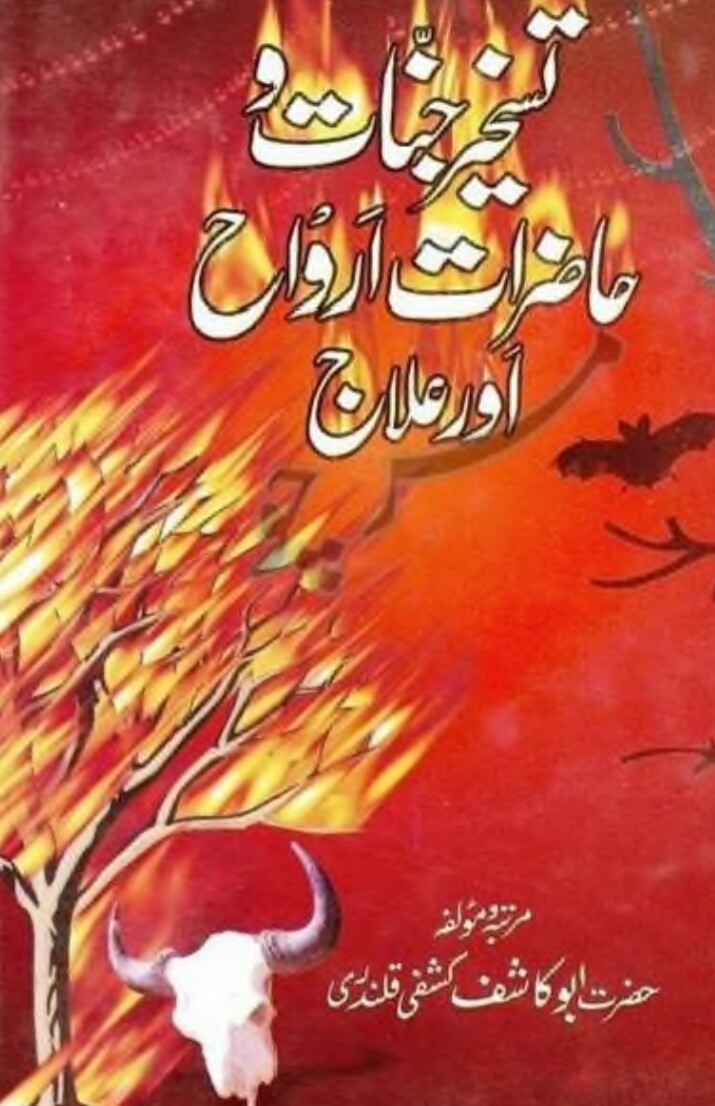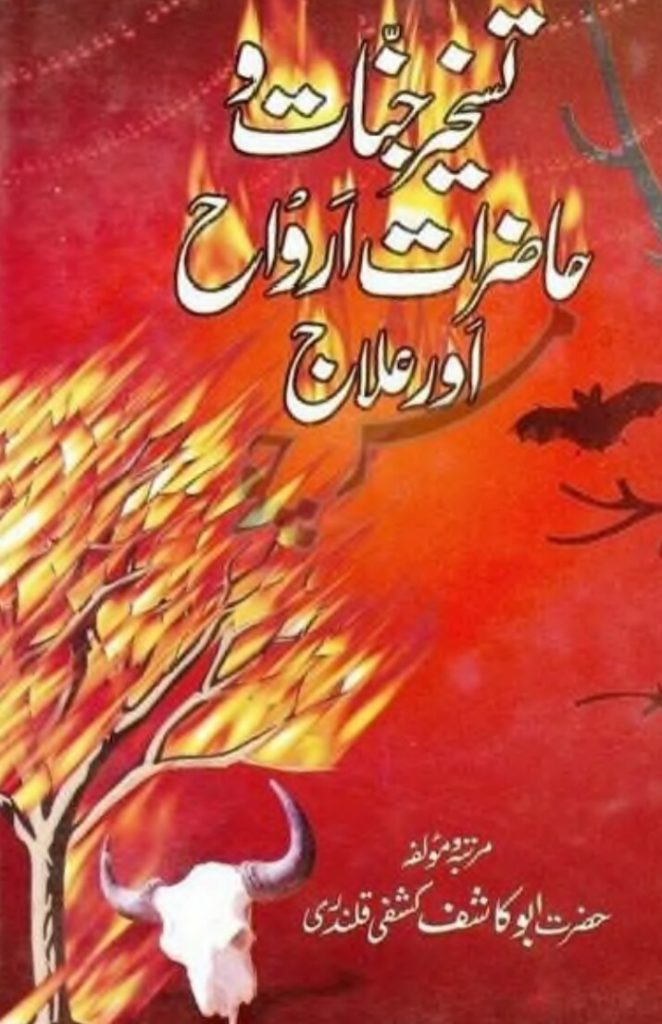 Taskher e Jinaat o Haziraat e Arwah Aur ilaaj book free PDF
In this book, you can read about Huroof tahji o iqsaam aadaad, Daira huroof tahaji aadaad o iqsaam , Baab awal, Tazkara huroof bamokal o zakat o hasaar, Madegar amoor mutaliqa, Istakhraaj taaleh maloom karna, Daira huroof bamokal, Huroof or simt, zakat huroof tahji, kalmaat zaqaat huroof tahaji, Tareka zaqaat, Hasaar kia ha, Hasaar daya qila, Dua e hasaar, Naqsha isim jamali, Baab dom, Isam sayaragan o khamsa mutakher o dosti, Dushmani or Jay qayam o taloqaat, Mabain brooj o sayaragan o naik o badayam mae tazkra sahaat o bakhuraat waghara, isam e sayaragan mae tafaseel, Shums, Qamr, Zahra, Mushtari, Zahl , Marekh, Atarrd, Baab e shams, Tazqraa amal taskheer ajnaa o tdaark dffa hony aruaah bdmae deegr amliyat, Daawt amal main na ho , Chilla kushi, Amal taskheer ya hazraat, Hssaar, Tazqra hazraat, Jagha ka intikhaab, khalwat nasheen , Mnaazir ajaaib o ghraaib, Noumer larkay ka intakhaab, Hazari ka amal, Azeemt ka amal banana, Dua e neend o susti, Dua dafa nahust koakib, Sitary ghar mawafiq, Shaiqeen taskheer ajnaa , Nafs Par qabza, Nafs amaara, Jaan Sy hath dhona, Doraan e amal khuani, Zakat huroof e tahji, Shuru amal, Waswasa shetani, Khoof na uthay, Mutaraf marhaly, Shah jannat ki aamad, Aamil ka jwaab, Shah jinaat ki hazari maqsood ho, Jinno ki taskheer ka talib, Alamaten nazar ayen gai, Jab taskheer ajana ka khawash mand ho, Shah jannat ki hazari, Mokaleen ko nazar dilana, Duaa bray e dafa jin o insan.
You can download Taskher e Jinaat o Haziraat e Arwah Aur ilaaj Ka Hal in pdf format by clicking below the download now button.

[the_ad id='10']