The book "Taskheer e Jinnat o Haziraat e Arwaah Aur ilaaj" is written by Hazrat Abu Kashif Kashfi Qalandari. In this book, you can read about old amliyat o tawezat, Qadeem Qalmi nuskhay, Nayab Makhfi Amliyaat.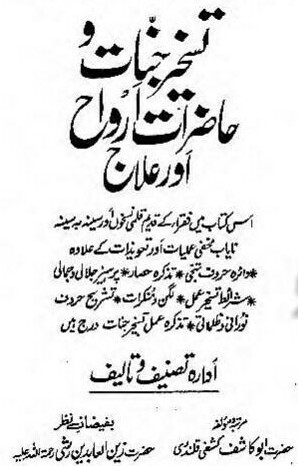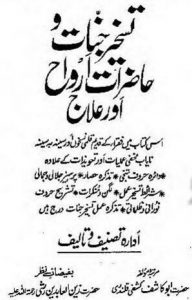 Jinnat Ko Qabu Karna in Urdu and Hindi Amliyat PDF Free
You can also read Sitaron Ki Ghiza, Baroj K Naam or onki Khususiat, Amil Ko Khoufzada Nahi Hona Chahiye, Kuwakib Ki Bahemi Dosti or Dushmani, Baroj Ki Iqsam, Qamar Dar Aqrab, Parhez e Jamali o Jalali or Rijal ul Ghaib, Chilla Kashi, Shariat e Taskheerat, Naqsha Rajal ul Ghaib, Sadqat o Tawezat, Darood Braye Sakhti Rajal ul Ghaib, Rohani Duain, Hazri Ka Amal, Shah e Jinnat Ki Hazri, Waswas e Shaitani Ka Rohani ilaaj, Jinno Ki Taskher, Asma ul Husna, Dafae Sehr Jadu Tona, Amal e Alkhamdu Sharif, Sehr or Jadu Ka Rohani ilaaj, Tariqa e Zakat e Chehal Kaaf, Bemarion Ka Rohani ilaaj, Asaib ko Hazir Karney Ka Amliyat, Bawaser Ka Rohani ilaaj, Khawas e Ayat e Qutab, Dushman Ki Zuban Bandi Ka Amal.
Download Free Amliyaat Books in PDF, Wazaif books in Urdu PDF, Jado or Sifli Amliyat Ki Kitab, Jadu Ki Qadeem Kitab, Kalay Jado Se Hifazat Ka Wazifa, Benefits of Surah Baqrah for Black Magic Effects.
[the_ad id='11']
[the_ad id='10']