Today I am sharing with you Dua's book which name is Dua e Rehmani. It is written by Faqeer Syed Mehboob Ali Urf Noor Ullah Shah. It consists of 9 pages.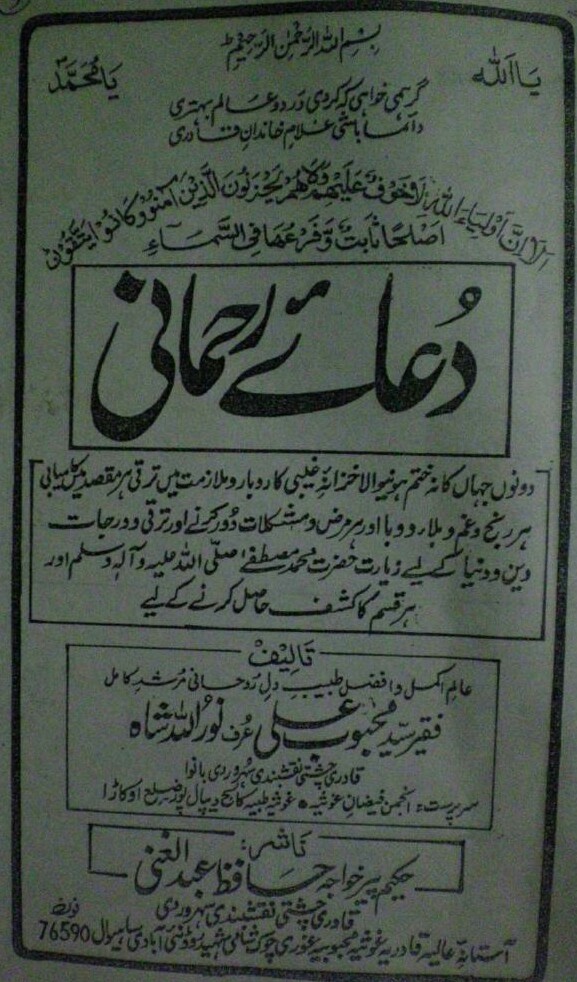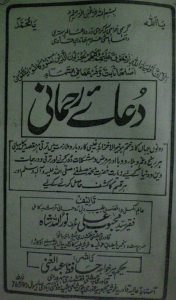 Benefits of Dua e Rehmani   
The difficulties of those who read this prayer are eliminated, business and employment progress, every objective and test is successful, every sorrow is removed, if a person is ill, his illness ends. Etc.
Hazrat Sheikh Ahmad Kashani writes in his writings that if a disaster comes somewhere, then read this dua for three days, a few people should read Durood Sharif 100 times together and then read this prayer one thousand one hundred twenty-five times and in the end read. A hundred times Durood Sharif and pray to Allah. Insha Allah, they will be away from trouble and disaster.
Kala Jadu or Sifli Jadoo Ka Tord, Free Amliyat Books in PDF, Magic books in Urdu and Hindi pdf free, Learn Magic in Urdu and Hindi PDF, Love Marriage Spells, Karobar Ki Bandish Ka Hal, Online Istekhara, Karobar Mein Barkat.