Rohani Dairy Duain Wazaif or Tasbehaat is composed by Raja Haider and it has 213 pages.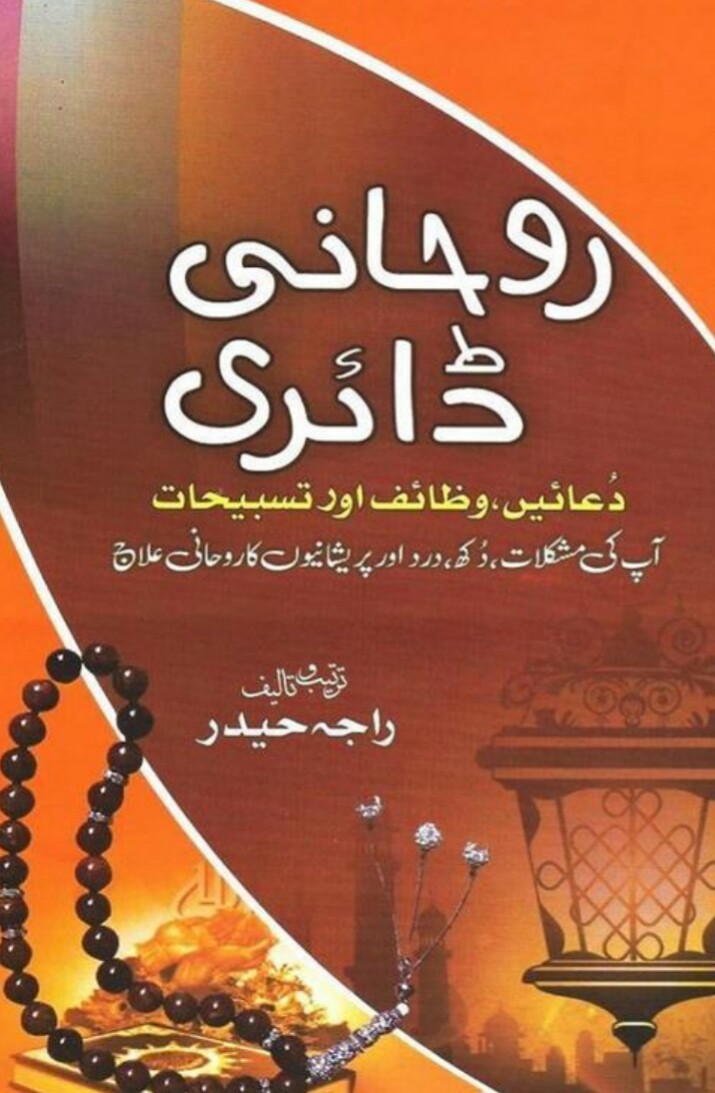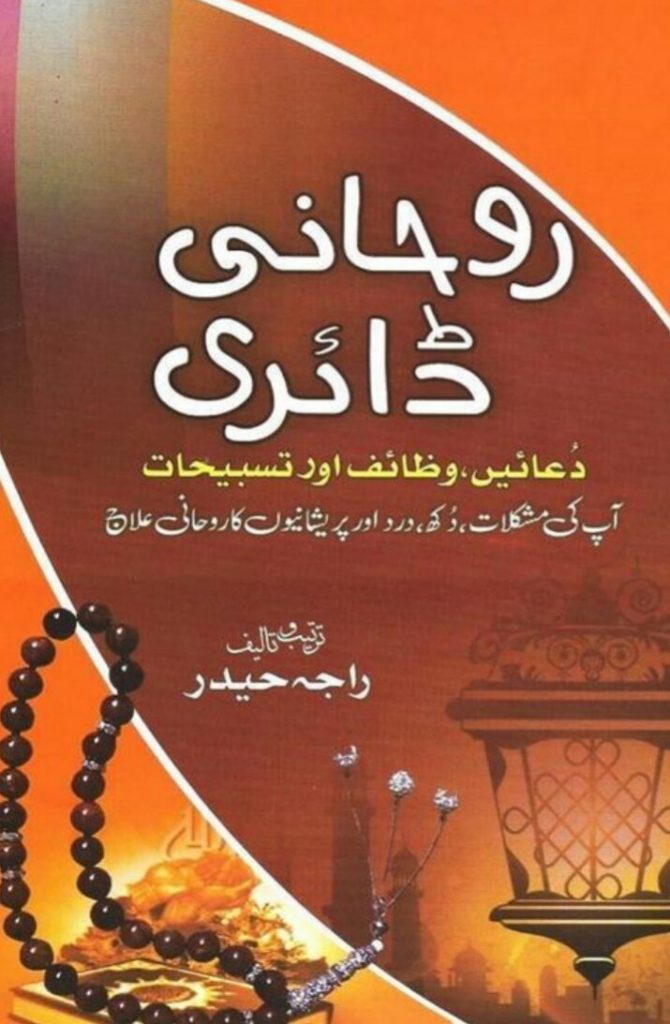 Rohani Dairy Duain Wazaif or Tasbehaat books free PDF
In this book, you can read about Teen khaslateen, Pasandidha Surat, Surah e ikhlaas, Allah ki khatar, Apny Rab sy asy mango jasy mangny ka haq ha, Taqdeer badlana, Teen maqbool duain, Allah ki panah, Hazrat dahood ki dua, Dua or yaqeen, Har namaz k bad ki dua, salam k bad ki dua, Nazar e bad ki dua, Acha rasta milny k liye dua, Subha o sham parny waly wazaeff, Subha ki dua, Sham ki dua, Ghar K andar aany ki Dua, Sony waqt k amliyat, Jab bechani masoos ho, Har dukh dard sy najaat, Islami Books, Pdf Book, Islamic books, Free Books download, Urdu book, Hasool e Rozgar, Rozgar main barkat, Naik ullad k Liye, Sulha o safai K liye, Nazar e Bat k liye, Shatani shar sy nijaat K liye, Bad Zubani sy nijaat, Jadu sy nijaat, Burai sy nijaat, Shadi ki rukawat, Reshty main rukawat, Naaf tal jaeny ka better hal, Surah e Aasar sy dard ka ilaaj,Shohar ki farmabardari, Martabay k liye, Mukam pany k liye, Sehatyabi k leya, Muzi marz sy nijaat, Dard k liye, Jismani Dard K liye, Fathia ka tareka, Milad, Namaz ka tareka, Safar ki dua, Safar sy wapasi ki dua, Paper ma kamyabi ki dua, Ramzan 2020 ki duain, Kam main dil lagany ki dua, Apna karobaar shrouh karnay ki dua, Nashay ki lanaat sy pak hony ki dua, Mafil ma apna roph rakhnay ki dua, Dil ki bemareon sy bachny ki dua, Ahtalam ka hal, Jisam main khoon ki kami pure karnay ki dua.
You can download Rohani Dairy Duain Wazaif or Tasbehaat in pdf format by clicking below the download now button.

[the_ad id='10']