Kashf e Burdah is composed by Nafees Ahmed Misbahi and it is consists of 425 pages. Urdu zuban mein Qasida e burda sharif ka tarjuma, tashreeh, ilmi, fiqri, funni, Arouzi or balaghi tajziya.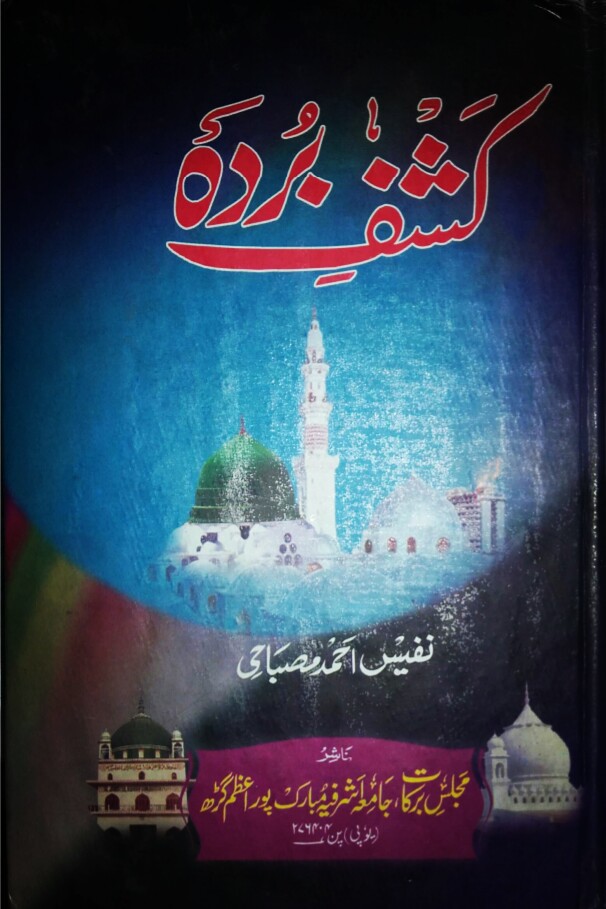 Qaseda Burda Sharif in Urdu and Hindi
In this book, you can read about Kalmat e Tayyebat, Burdah Sharif ki wajah e tasmia, Qaseeda likhney ki wajah, ilm e ghaib, Naam Muhammad ki barkat, Nazol baran e rehmat, Duniya o Akhrat ki bahemi dushmani, Ashab e feel ka tafseeli waqiya, Moujza e shaq ul qamar, Sidratul muntaha, Online istikhara for Shadi.
You can download Kashf e Burdah in PDF format by clicking the below download now button.

[the_ad id='10']