Jinaat or Jadu K Sar Basta Raaz is composed by Ubaid Ullah Tariq Dar and it has 271 pages.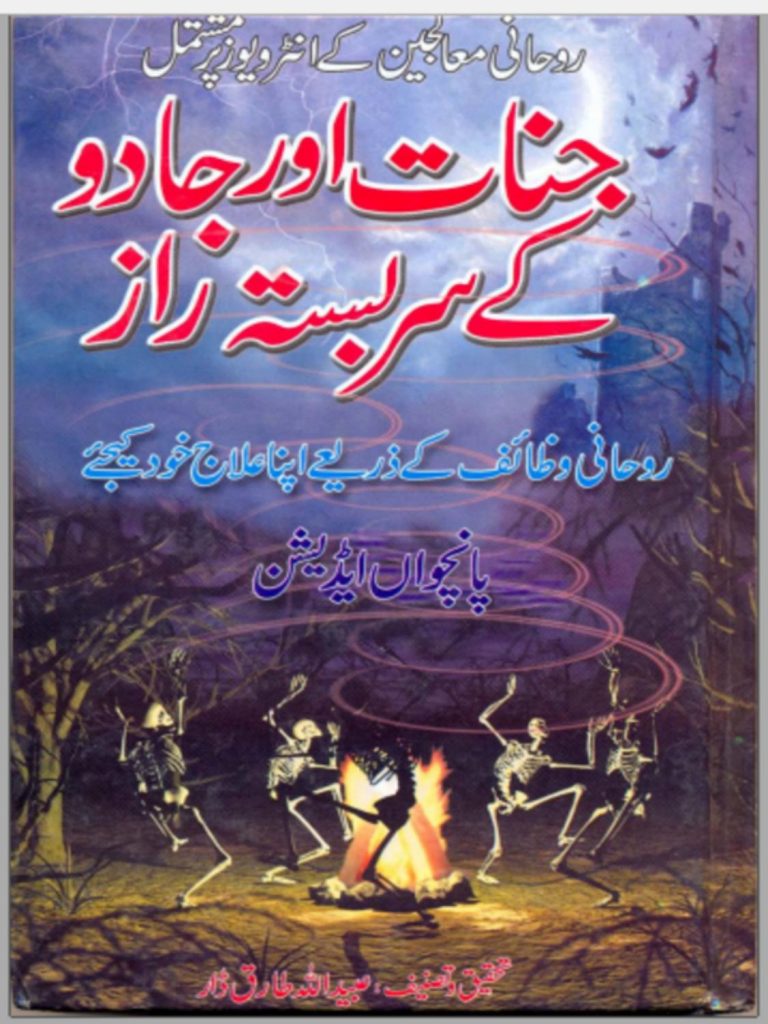 Jinaat or Jadu K Sar Basta Raaz books free PDF
In this book, you can read about Sufi Sahib Amliyat ki Dunia ma kasy aey, ma ny suri Muzamil ka ba Moukal Wazifa kasy kiya, Mouklat ki hazri or Churail ki halakat, Ak awaragard Jin sy mulakat, Sirkash Jinnat k leia mera pegham he kafi ha, Surah Rehman K zariay Jadugar ki halakat, Amliyat main Darood e Ibrahimi ki ahmeyat, Surah e Jin K Amal main nakami ka samana, Jinnat or Jadu ka asar laelaj marz nahin, Har ba aml muslman Jinnat ka elaj karny par dastaras rakhta ha, Baz Jaduwai aml brerast insane zehn par asar andaz ho sakty hen, Ruhani Amliyat, Jinnat or Jadu ki pechan ka aasan tareka, Jinnat or Jadu K asarat sy nejat k liye Surah e Bakra ka khas Aml, Shor ruth jaey, Garelo larai jagray sy nijaat ka tareka, Agr kisi ki zuban band ho jaey, Sir dard K daimi nijaat ka tareka, Agr jaduwai aml sy Banshoon ka dood khrab ho jaey, Rohani Amliyat main shahgerd na banane ki waja, Jadugard shah sy mukabla, Thanydar ka elaj, Jadu ka khof dor karny ka aml, Ustad Abdul Qayyum ki shahgardi, Mare pahli kamyabi. Amileyat K zariay karobar ki bandash ka waqia, Jadu K zariay Agg bandna, Makhsos andaz ma hath mala kar aml la lena, Toba ki nemat sy marom, Jinnat kahan rahty han, Samp ki mot, Jin k kartab, Mare Ustad Muhtram bamukabla Hanuman, Ak pir ki bebasi, Mare toba ki kahani, Jinaat sy kam lany ka tareka, Jinnat or amil.
You can download Jinaat or Jadu K Sar Basta Raaz in pdf format by clicking below the download now button.

[the_ad id='10']