Jadu Ke ilaj Ke liye Qurani Wazifa Manzil is consists of 27 pages. This is one of the best books containing Rohani treatment for black magic spells.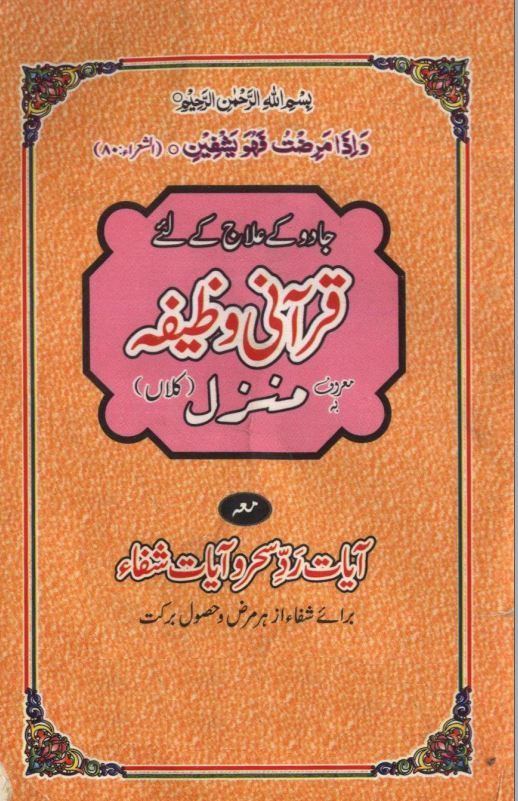 Jadu ka Qurani ilaj Wazifa
Agar apko khadsha hai ke apke ghar mein jadu, tona, totka, ya jinaat ka asar hai tu pareshan mat hon, Ap ka amil apke ghar mein mojoud hai.
Wuzu kar ke Quran e majeed uthain. or foran en ayat ka wird shuru kardein. en ke shuru or akhir main darodd sharif lazmi parhain. En ayat ko parh kar mareez per phounk mar dein. Mareez ko pani per dam kar ke bhi pila saktey hain.
Mareez khud bhi en ayaat ka wird kar ke Shaitani asaib se mehfooz reh sakta hai.
[the_ad id='11']
[the_ad id='10']