Tawez Gandon Or Jinaat o Jadu Ka ilaaj is composed by Abu Adnan Muhammad Munir Qamar and tarteeb o tadween by Aansa Nabeela Qamar. It has 80 pages.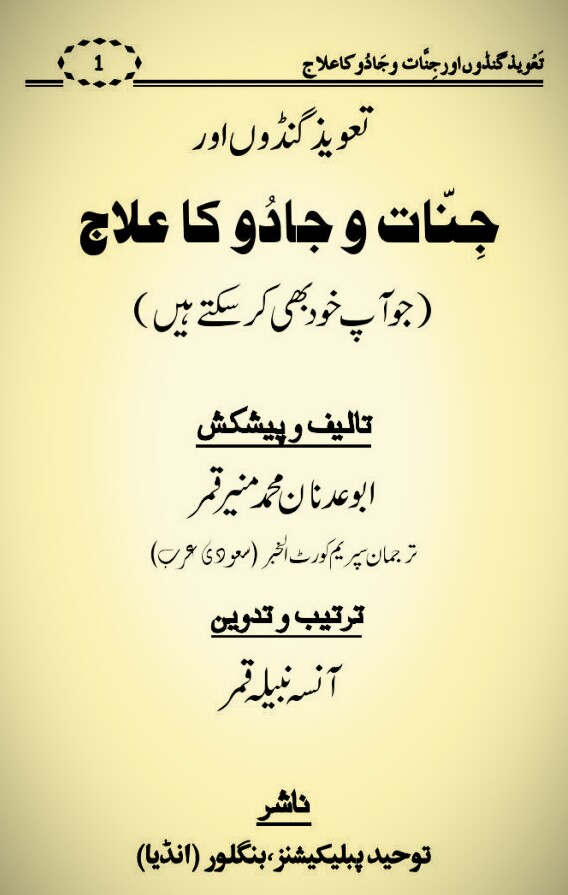 Jinaat Tawezat or Jadu Ka Rohani ilaaj in Urdu and Hindi
In this book, you can read about Jinaat k rehney k muqamat, Jinaat k muntashir honey k imkanat, Tibbi ilaaj o duain, Sadiqa or khairaat se ilaaj, Sehr ka ilaaj, jadoo k ilajaat, Jadu k zariye dakhil kiye gaye jin ko nikalna, Qurani ilaaj o wazifa, jado ki mukhtalif iqsaam, jadui bemarion ka ilaaj, sehr e bandish ka rohani ilaaj, nazar e bad ka amli ilaaj, damshudah pani, shadi mein rukawat, online istikhara for shadi, Jadui surat e inzaal in Urdu and Hindi.
You can download Tawez Gandon Or Jinaat o Jadu Ka ilaaj in PDF format by clicking the below download now button.
کتاب ڈاونلوڈ کرنے کا طریقہ