Hidayaat e Amliyat is composed by Saleem Hussain Qadari and it has 167 pages.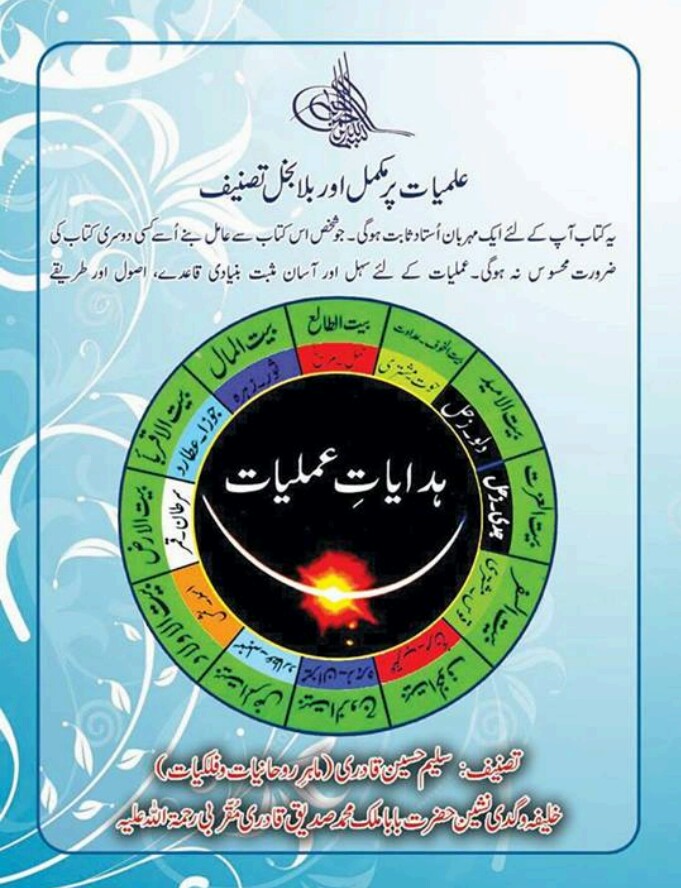 Best Amliyat Books in Urdu and Hindi PDF Free
In this book, you can read about Lawazmat e Amliyat, Tariqa e Amliyat Amal o Naqosh, Shariat e Chilla, Parhaiz Jalali o Jamali, Hisaar Braye Amal, Zikat e Rajal ul Ghaib, Saton Dino or Saton Sitaron K Moukalat ki Zakat, Harof e Tehji ki Zakat, Harof e Tehji Mah Moukalat, Amal mein Bethny Ka Tariqa, Aatshi Tawezat, Badi Tawezat, Khaki Tawezat, Aabi Tawezat, Sharf e Kuwakib, Moukalat e Siaragan, Auwat e Amliyat, Moukalat e Baroj, Manazil e Qamar Ka Dakhoul o Kharoj, Nehs or Saad Tarekhien, Amal e Bughaz o Adawat, naam K Adaad Nikalna, Mujrab Amliayt o Tawezat, Online Istikhara Via Whatsapp for Pasand Ki Shadi, Tawez for Love Marriage.
You can download Hidayaat e Amliyat by clicking the below download now button.

[the_ad id='10']