Duniya e Tillismat Al Mahroof Tillismat ki Duniya is composed by Aamil Peer Baba Marhoom, Bawa Ashiyam Gehr Sanyasi. It is translated by Shams ud Din. This books is consists of famous and old amliyat and tillismat.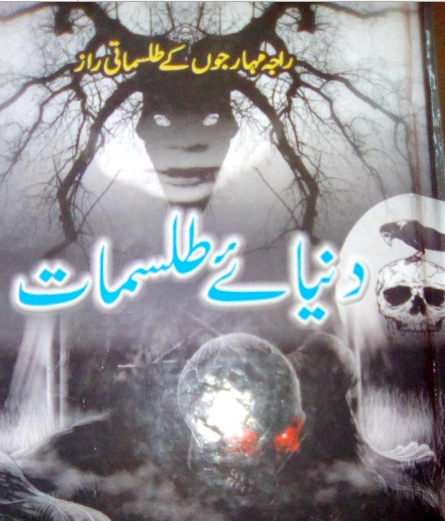 Duniya e Tillismat in Urdu and Hindi
In this book, you can read about Tillism of Taskher e Mehbob, Aurat ko Mateh karna, Main Biwi mein Sulah ka mantar, Hudhud ka tillism, Hindi tillismi, Mard Aurat ka ashiq, Pastan Ghaib ho jain, Mard ko basta karney ka tillism.
You can also read about Bughaz o Adawat, Tilism e Kharabi, Mehbob ki judai ka tillism, Mujrab or Azmouda tillismat, Zuban bandi karny ka nayab tillism, Amaal Sifli, Muhabat ka lajawab surma, Mehbob ko tabeh karna, Khawand ko qabu karney ka mantar.

The fifth section of this book is about ilaaj ul amraaz, Sir dard ka ilaaj, Surma braye sozaak, ankho ki takleef ke liye amal, pait ki takleef khatam, Harniya ka tillismi ilaaj, Mirgi ka elaj, Beaulad joray ka rohani ilaaj, Falij ka ilaaj, Juriyan o ehtelam ka ilaaj.
You can download this book in pdf format by clicking the below download now button.
[the_ad id='10']