Deeni Maloomat Ka Majmua is composed by Israr ul Haq Muzahri Hindi and it has 17 pages.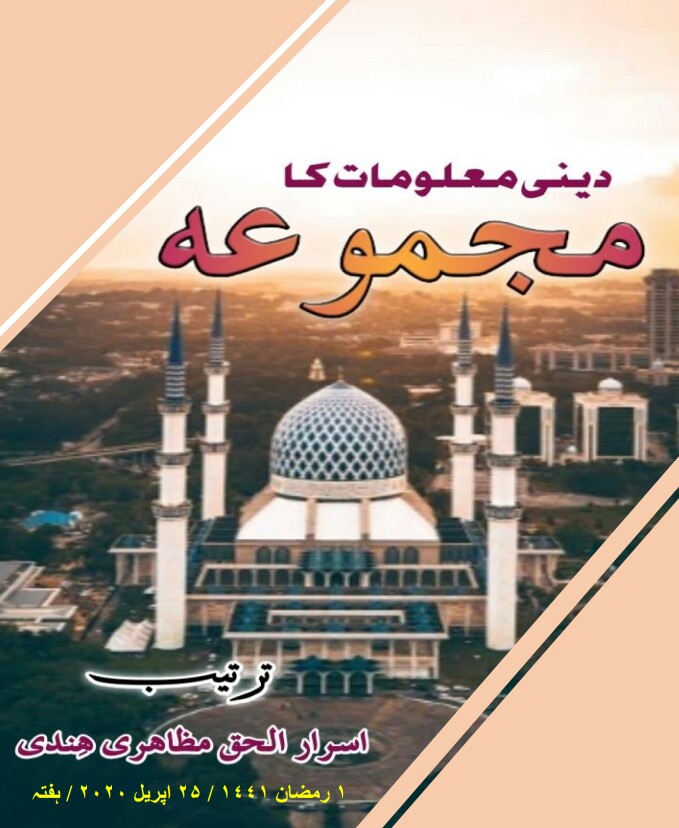 Islamic General Knowledge Books in Urdu and Hindi PDF Free
In this book, you can read about Quran e Kareem, Quran ka Tarjumah, Quran ka dars o tafseer, Hadees ka dars, Seerat un Nabi S.A.W, Serat e Anbiya e Akraam, Qasasul Anbiya, Seerat e Sahaba, Tareekh e Islam, Aqaaid, Masail, Asool e Tafseer, Hamd o Manajaat, Naat ul Nabi S.A.W, Manzoom Kalaam, Islamic Bayanaat, Khuwaten k liye mufeed bayanat, Mutaleh k liye chand mufeed kitabien, Mufeed deeni websites, Online Darul Aftaah, Dar ul Kutab.
You can download Deeni Maloomat Ka Majmua in PDF format by clicking the below download now button.

[the_ad id='10']