Dard Alamat Aur ilaaj is composed by Abu Saadi Khalid Javaid and it has 112 pages.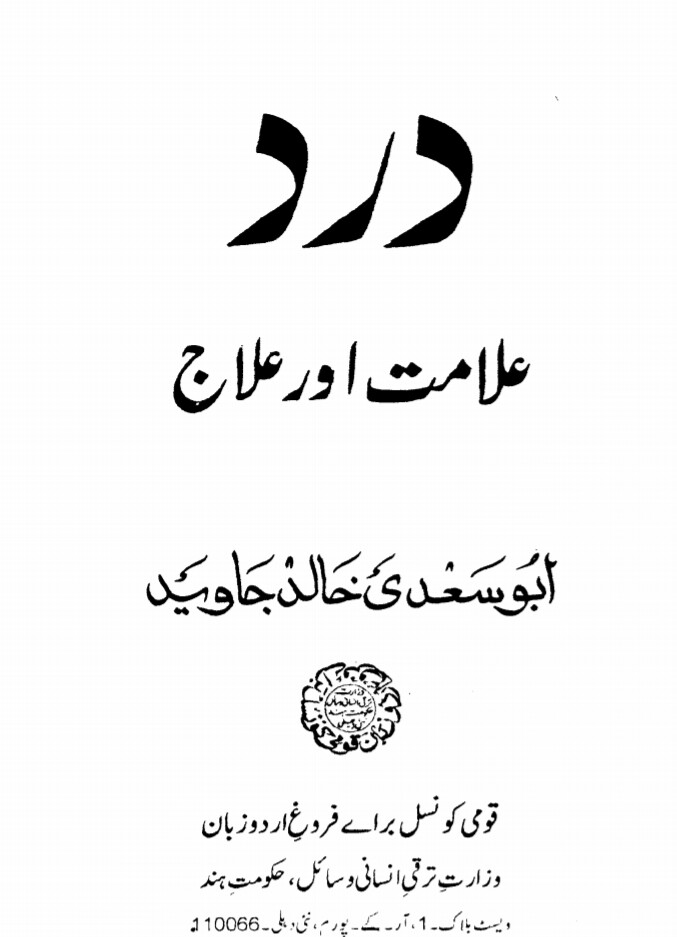 Dard Alamat Aur ilaaj book free PDF
In this book, you can read about Dard ka amomi tazkra, Dard ka baheseyat majmoee ilaaj, Sir ka dard, Garam dard e sir, Sard dard e sir, Khashk dard e sir, dard sir zabay o waqti, Sir dard, shahqiqa, Asabah, Bhono ka dard, Aashoob e chasam, Aankh ka dard, Aankh ka dard o sartaan, Dard e chasam, Kan ka dard, Kan ka dard So mazaj k bahes, Kan ka dard mahai, Kan ki jarh main dard, Dant ka dard, Lahat or noorteen ka dard, Khanaq, Namona, Aankh ka zakham, Aankh ka dard or zakham, Dil ka dard, Dil ka dora, Mahdy ka dard, Maiday main zakham, Mahdy main waram, Alsaar, Jigger or petay ka dard, Waram jigger, Jigger or marary ki pathari, Tali or dard, Tali main pait barh jana, Dard e jigger, Jigger or marary ki pathari, Gurday main dard, Gurday main pathari, Tali ka phool jana, Tali main pathari, Rekgurda, Gurday or masany ki pathari, Bawaseer ka ilaaj.
You can download Dard Alamat Aur ilaaj pdf format by clicking below the download now button.
کتاب ڈاونلوڈ کرنے کا طریقہ