Auliya Ullah Ka Tibbi Faizan is composed by Hazrat Khuwaja Hakeem Syed ikram Hussain and it has 18 pages.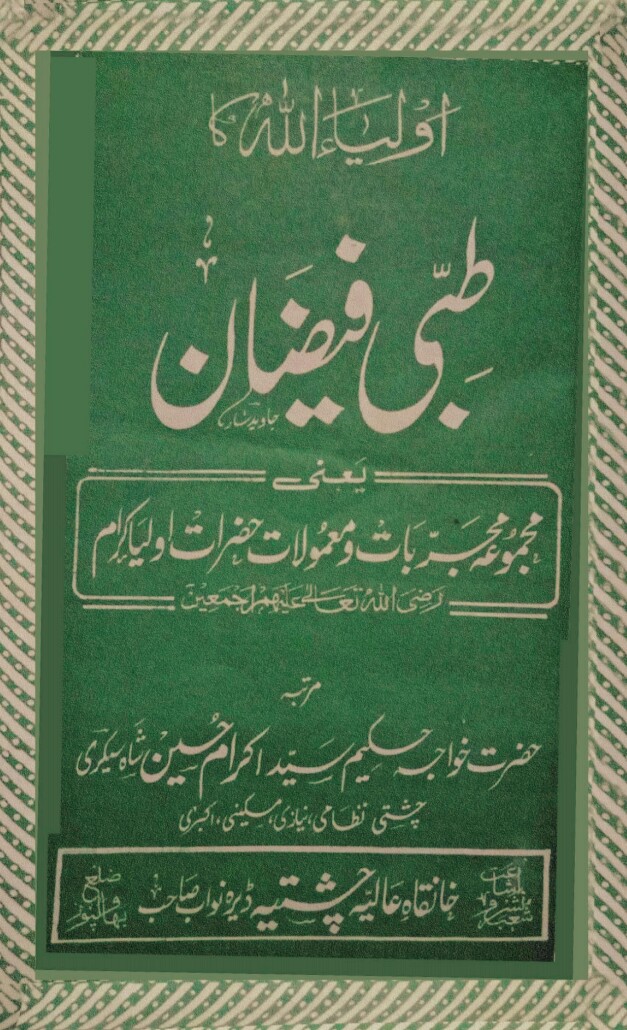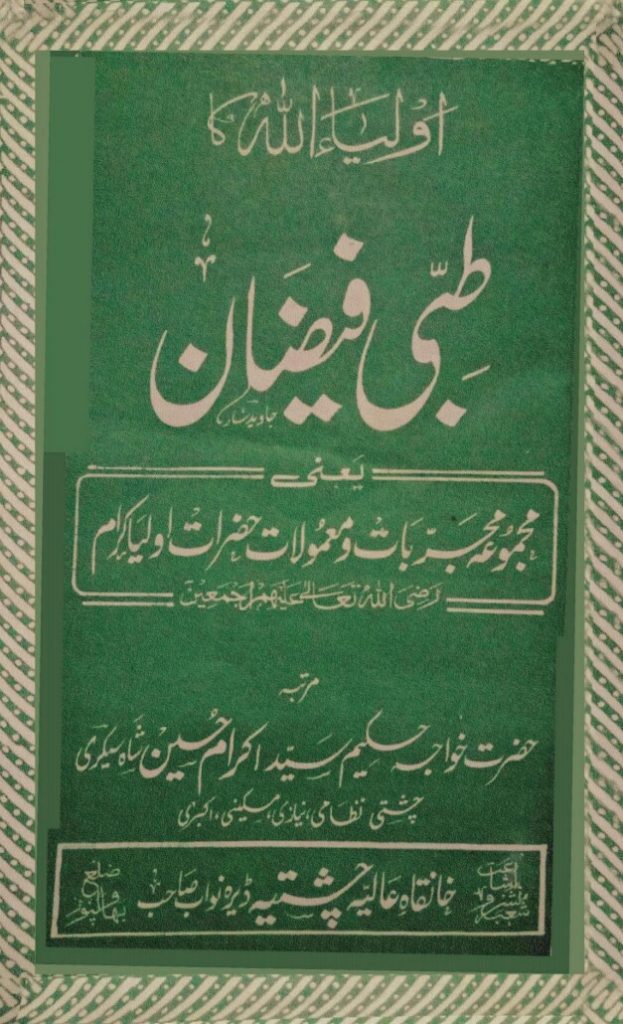 Auliya Ullah Ka Tibbi Faizan in Urdu and Hindi
In this book, you can read about treatment of Differnet illnesses. Such as Majoon e Aujaah for kamar ka dard hath pairon ka dard, nuskha braye dafa e haiza, bal siyah karney ka nayab nuskha, hub e surkh, safof e juriyan 10 saal porany juriyan ka khatma karta hai, safuf e maqvi rehm o asaab, hazrat shah abdul Haleem ka bars k liye nayab mujrab nuskha, safoof e sozaak, majon e sultani.
You can download this book in PDF format by clicking the below download now button.

[the_ad id='10']