This naqsh is taken from page#114 of Amliyat e Hussaini and it is composed by Tehzeeb Anwar Hussaini Mubarkpuri. With the help of this naqsh, you can get rid of Asaib o Jinaat, Kala Sifli Jadu, and Nazar e Bad.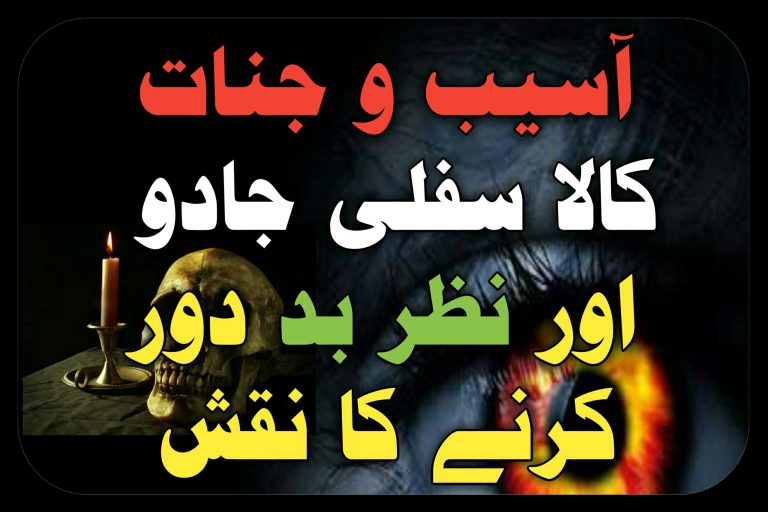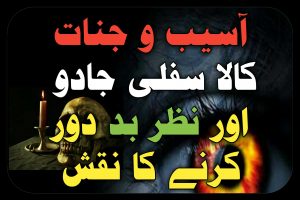 Kala Sifli Jadu Ka Rohani ilaaj in Urdu and Hindi
Agar kisi ko Asaib o Jinaat, Kalay Sifli jado ya naza e bad ki shikayat ho tu ye naqsh bohat karamad hai. Agar subha sham sufaid cheeni ki rakabi per likh kar pani se dhou kar mareez ko pilain or ek kaghaz per likh kar moom jama kar k Umdah kapray se see kar chandi k tawez mein rakh kar agar aurat ho tu galay mein or mard k bazu per bandhein.
Note: Koi bhi amal baghair ijazat na karien Shukriya.