I am sharing with you amliyat book which name is Ten Asma e Mubarka. It is composed by Syed Mehboob Elahi Qadari Chishti Naqshbandi. It consists of 8 pages.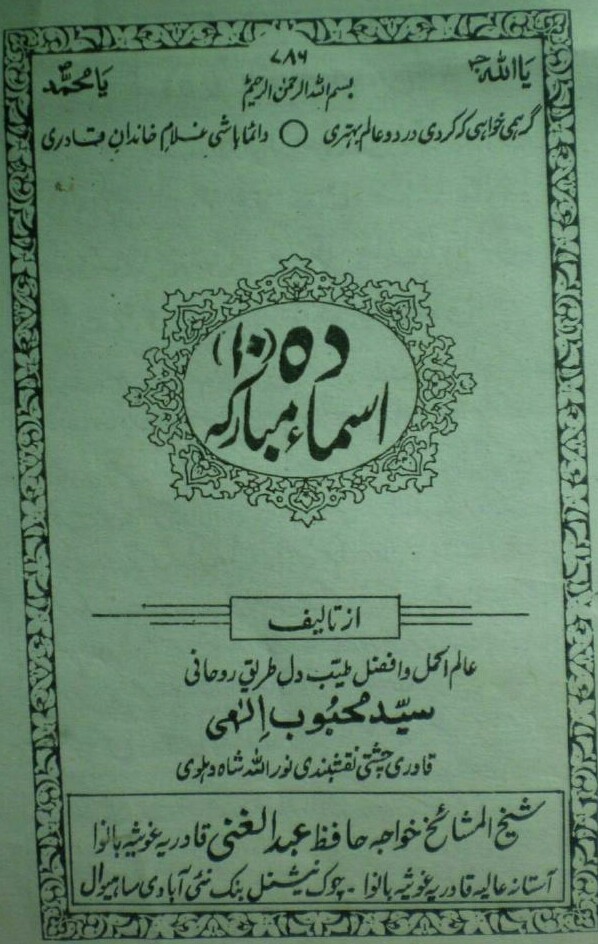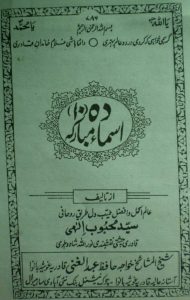 Benefits of 10 Asma e Mubarka
These ten blessings save human beings from calamities, jinns and devils. These names are also read to ease every difficulty, fulfill desires, even control one's heart. It plays a very important role in eliminating the effects of black magic. People in poverty read, after morning prayers Durood Sharif a few times and then recite these names Seventy Two times again recite Durood Sharif a few times.
Ye 10 Asma e Mubarka her tarhan k Kalay Jadu, Sifli Jado, Karobari Bandish, Shadi Mein Rukawat ko Khatam Karty Hain. In ki madad se Jinnat ko Bhi Bhagaya Ja Sakta hai. Online Istekhara, Love Marriage Spells, Black Magic Books, Amliyat books free PDF in Urdu.

[the_ad id='10']