Asma e Barhtia or Loh e Khaas is composed by Haider Ashrafi Chishti and it has 14 pages. Best and Powerful Dua e Asma e Barhtia Books for Aamleen.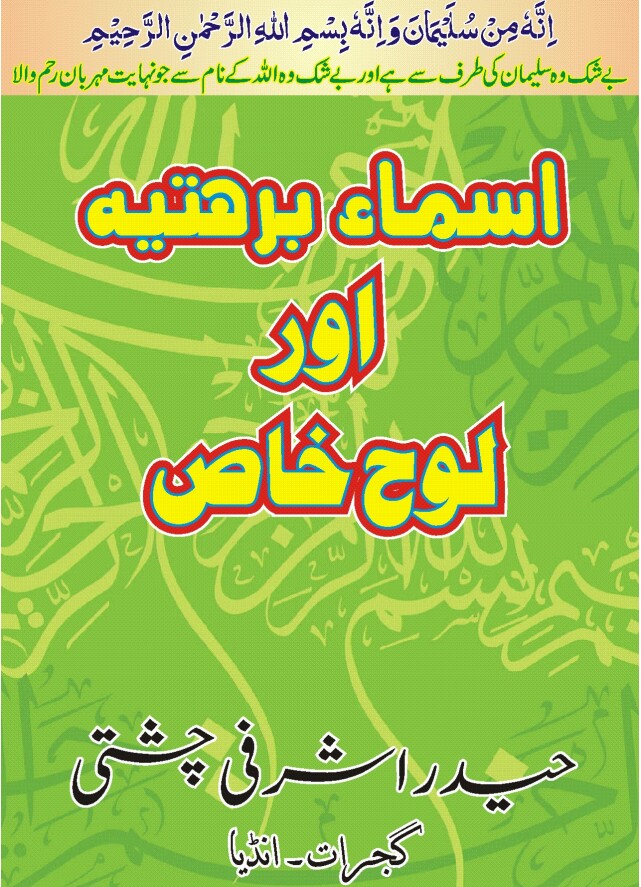 Haikal e Sulemani or Oska Khaas Naqsh in Urdu and Hindi PDF
In this book, you can read about the benefits of reading dua e Asma e barhtia sharif, Ye dua Hazrat Sulemani A.S per nazil hui, Haykal e sulemani books pdf free download, Asma e Barhtia se faiz hasil karney k liye es ki zakat ada karney ka tariqa, Asma e Barhtia k istemal ka tariqa, Kalay or Sifli jado k asraat zail karney or asrat paltaney ka tariqa, Dua e Asma e Barhtia ka naqsh or tawez her tarhan ki bemari k liye, Nazar e Badh, Asaibi o Jinaati khalal, Mamoli qism ka jado or bandish, Buzurgan e deen k amliyat o wazaif ka majmua, Asma e Barhita ka naqsh bananey ka tariqa in Urdu and Hindi, Mian Biwi mein nachaki ka ilaaj, for promotion in job, Aurat ka hamal na rukta ho, Pasand ki shadi ka online istikhara, Naqsh e Musalas ki zakat ka tariqa.
You can download Asma e Barhtia or Loh e Khaas in PDF format by clicking the below download now button.

[the_ad id='10']