Islam Ka Nazariya e Sehat o Amraaz is composed by Sheikh ul Hadees Dr. Syed Sher Ali Shah Al Madni and it has 120 pages.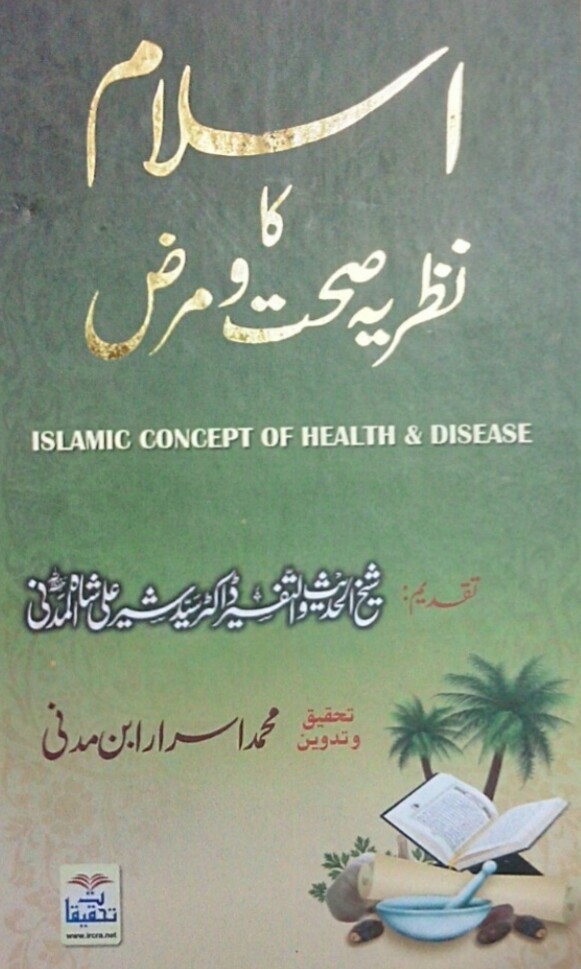 Islam Ka Nazariya e Sehat o Amraaz book free PDF
In this book, you can read about Meethy paani ka ehtmaam, Khaany peeny k bartno ko dhaanpna, Paani napaak na bnaen, Achi or umdaah ghzzaon ka jwaaz uswa hassna ki roshni main, Mutawazn ghzaaen or uswa e hassna, Umdaah ghzaaon ka istmaal magr taaesh sy ehtraaz, Ghzaa main saadgi, Gosht or uswa e hassna, Ghzaa zoaq or mizaaj k mutabiq ho, Halal ko haraam na kiya jae, Ghzaaen ak dusry ki mahawn hon, Gandgi khany waly janwron sy ehtaraz, Khaany main sahffai ka khayal rakha jae, Neend rahat badn o rooh, Mahol or sehat, Maahol ki sffai k liye shajir kaari, Maaholiati aaludgi sy hifazt, Tafreeh or islaam, Khulasa bahas, Maa ki azmat or rifaat shaan, Maa ka muqaam or quraani hdayaat, Maa ki azmat or hadees mustafa, Ghar jis k jannat aai or aa kr palt gai, Maa k kadmo main jannat, Islaam or rzzai maa, Maa ki zimidarian, Hamlaa khatoon or ruhaani pakeezgi, Hamlaa khatoon or jismani pakeezgi, Hamlaa khwateen k liye hdayat, Hamlaa sy mutaaliq khtrnaak ghaltian, Tibbi muaaina, Maa ki sehat or mutawazn ghzaa ki zaroort, Hamlaa k liye quraani ghzaa, Ghzaaen dwaaen or ehtiaat, Islaam or bchy ki sehat, Bachy ki sehat, Sehat mand bacha qoam ka mustaqbil.
You can download Islam Ka Nazariya e Sehat o Amraaz pdf format by clicking below the download now button.

[the_ad id='10']