Tillism e Gidar Singhi is composed by Riaz Masood and it consists of 28 pages. Gider Singhi ya Jackle Horne tilism bohat he qadeem tilism hai. Pakistan or India mein rehney wala her dosra shakhs es ke naam se bekhobi waqif hai.
Gidar Singhi Ke Amliyat o Tillismat in Urdu and Hindi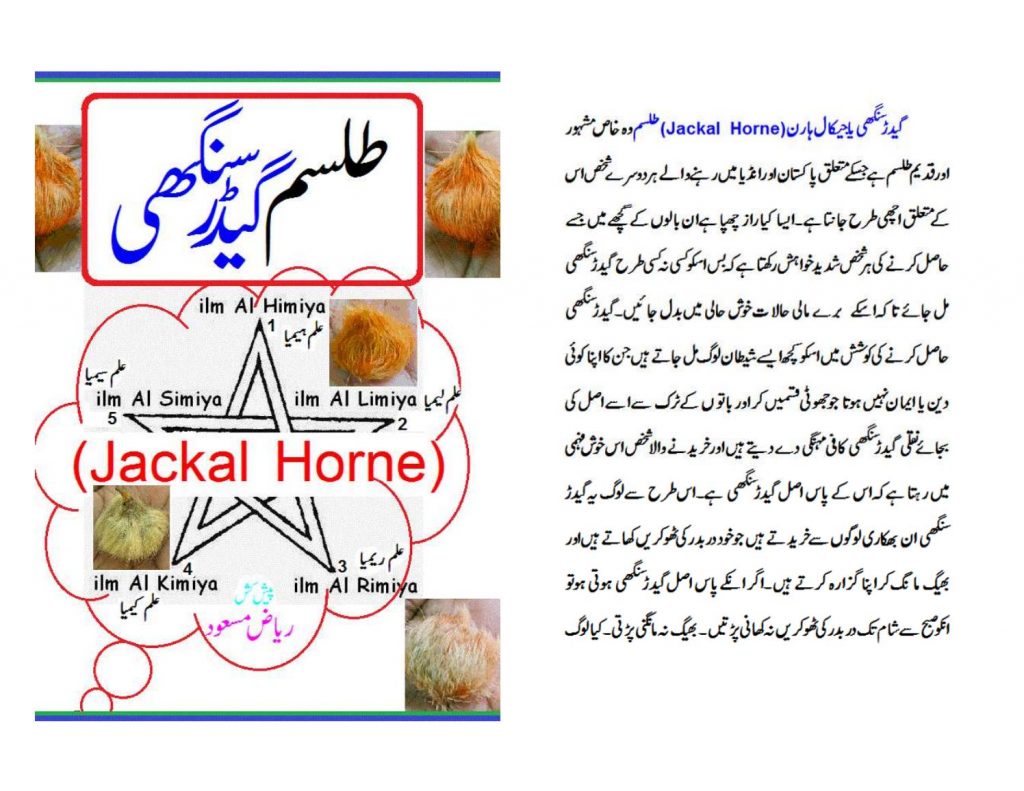 In this book, you can read about Rohani bemariyan, Makhfi virus or bad asrat, ghar ki nahosat, Gidar singhi kia hai? history of gidar singhi, kind of gedar singhi, Pehchan ka tariqa, Murda geidar singi.

[the_ad id='10']