Tafseer Ayaat e Kareema is composed by Sheikh ul Islam Al Imam Ibne Tamimah and it has 207 pages.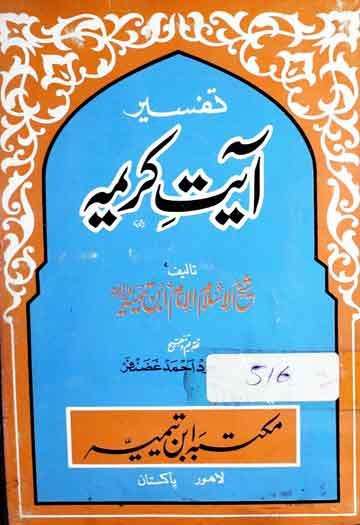 Ayat e Kareema ki Tafseer in Urdu and Hindi
In this book, you can read Dua or Salat ka tasmiya, Ibadat ka nisbul Aein, Dozakh or Jannat, Ayat e kareema ki khasiyat, Sawal ki mukhtalif surtain, Jamiya tareen dua, Qurani Duaon ka khaasa, Dua ka makhsos Andaaz, Syed ul istaghfar ki fazilat, Dua e Younus A.S ki fazilat, Asma e Husna, Her tangi or andeshey se nijaat, Khair o barkat ka sarchashma, Hazrat Ali R.A ka Qoul.
You can download Tafseer Ayaat e Kareema in pdf format by clicking the below download now button.
کتاب ڈاونلوڈ کرنے کا طریقہ