Sufiya e Naqshband is composed by Syed Ameen ud Din and it has 437 pages.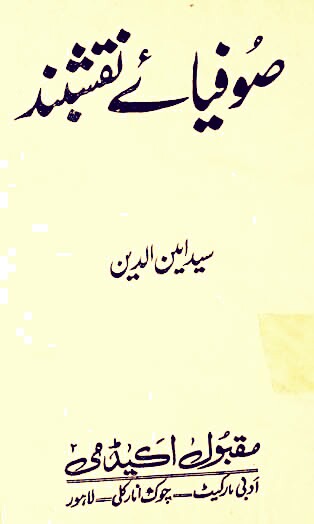 History of Sufiya e Naqshband in Urdu and Hindi
In this book, you can read about Zikr e Pak Sarwar e Kainaat, Naat e Sharif, Pak o Hind k sufiyae naqshband k halaat, Hazrat Suleman Farsi R.A, Hazrat Qasim Bin Muhammad Bin Abi Bakar R.A, Hazrat Imam Jaffar Sadiq R.A, Hazrat sultan ul Arfeen Abu Yazeed Taifoor Bin Essa Bistaami, Hazrat Khuwaja Abu Yaqoob Yousuf bin Ayoub hamdani R.A, Hazrat Khuwaja Abdul Khaliq Ajdawani Rehmatullah etc.
You can download Sufiya e Naqshband in PDF format by clicking the below download now button.

[the_ad id='10']