Masaib or Pareshani Ka Asaan Hal is composed by Hazrat Moulana Shah Ibrar ul Haq Sahab and it consists of 36 pages.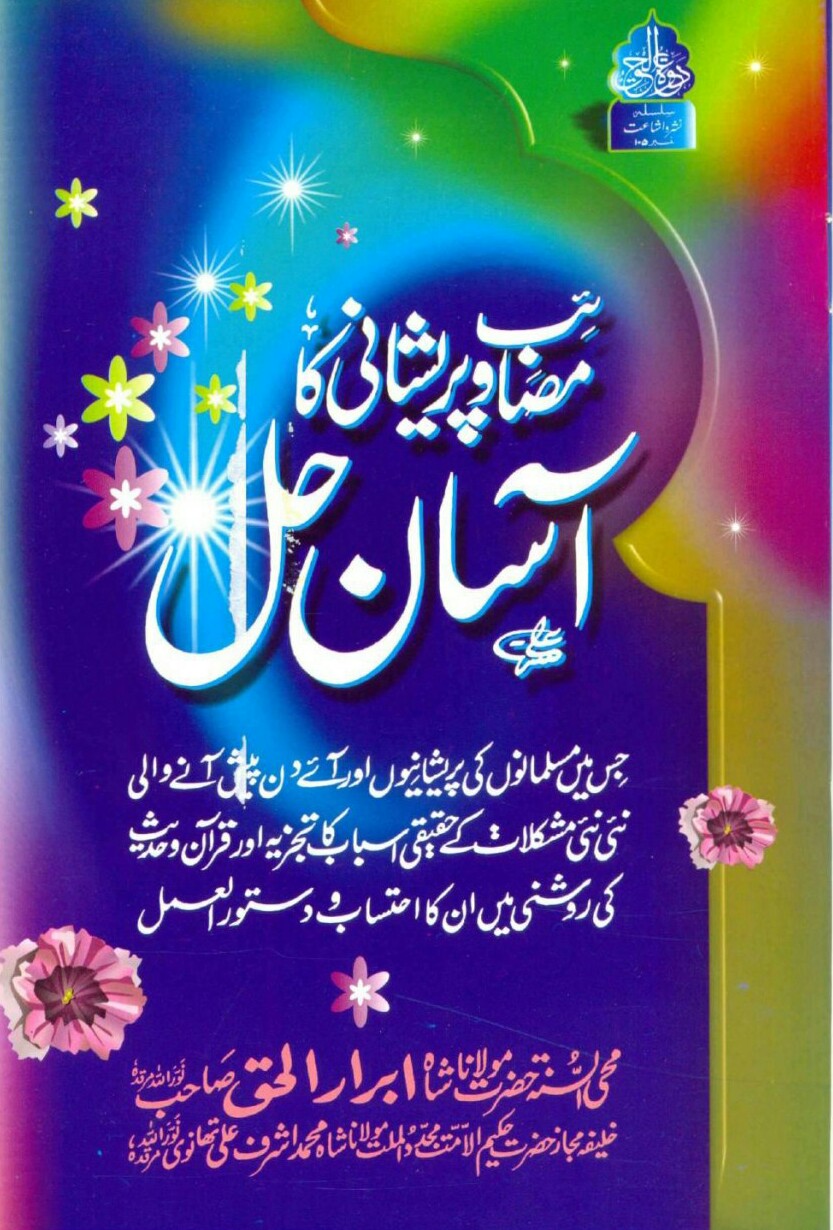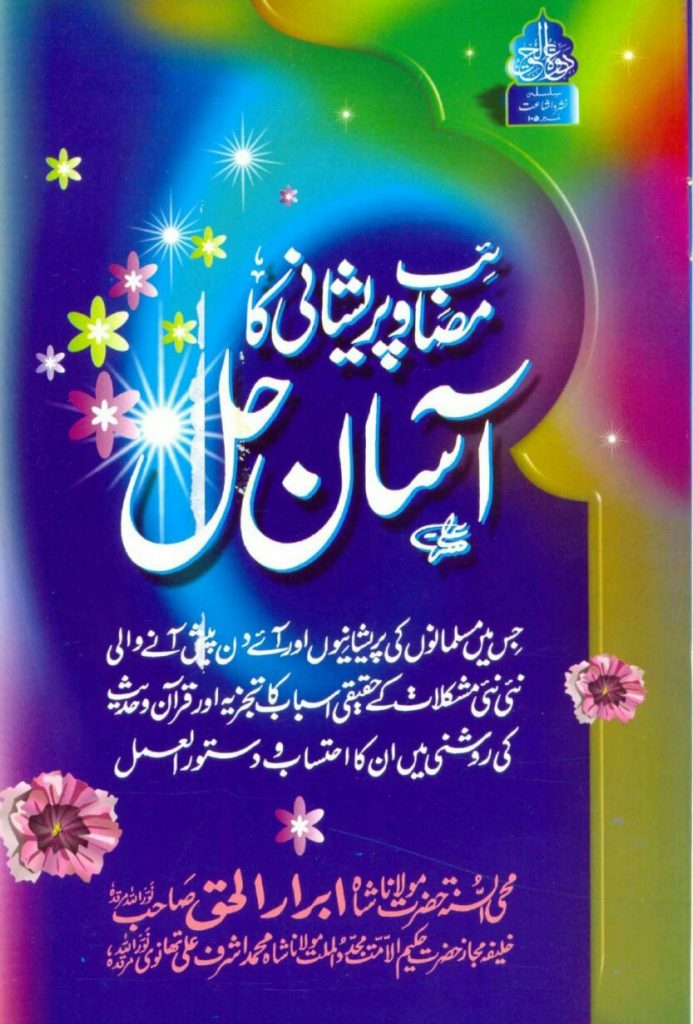 Pareshani Dor Karney Ka Rohani Wazifa
In this book, you can read about Hadisat se sabaq lijiye, apna ehtisab kijiye, asli sabab ko maloom kijiye, Quran e pak ka tajziya, hamara mojouda moashira kaisa hai, musalmano ka ehtisab hadees ki roshni mein, behasi o ghaflat, ye tu aslaf thay hamary, halat e hazira ka sabab or hal, amli taqat kia hai, dastor ul amal, ilm hasil karney ka tairqa, Allah Ta'aala ki Muhabat barhaney ka tariqa, Allah Pak ka khouf paida karney ka triqa.
You can download Masaib or Pareshani Ka Asaan Hal in PDF format by clicking the below download now button.

[the_ad id='10']