Rohani Science is composed by Hafiz Zahid Mehmood Salamat Puri and it consists of 79 pages.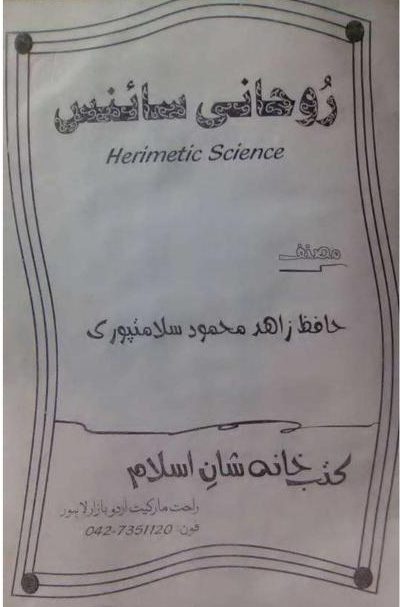 Hafiz Zahid Mehmood Salamat Puri Books in PDF Free Download
In this book, you can read about Aamil ke liye zarori hadayat, Rujo e khalq, Surah e Muzammil ka amal, Basta karney ka amal, Surah e fateha ka lajawab amal, Mujrab Online Istikhara, Istikhara for inaami chance, Istikhara for Inaami bond, Matar e Hub, Mantar e Dushmani, Qaza e Hajaat, Mantar e Bawaser o Dard e Gurdah, Hazirat e Baktanosh, Atar e Mehbob, Surah e Kausar ka amal, Tillism e Jah, Sharf e Qamar, Tillismi Angothi, Kala jado or Sifli Jadu ka tord.
You can download Rohani Science in PDF format by clicking the below download now button.
[the_ad id='11']
[the_ad id='10']