Rohani Mujrbat Part 3 is composed by Faqeer Yaseen Qadari Al Faizi and it consists of 49 pages. Tested and Powerful amliyat o wazaif in the Urdu language.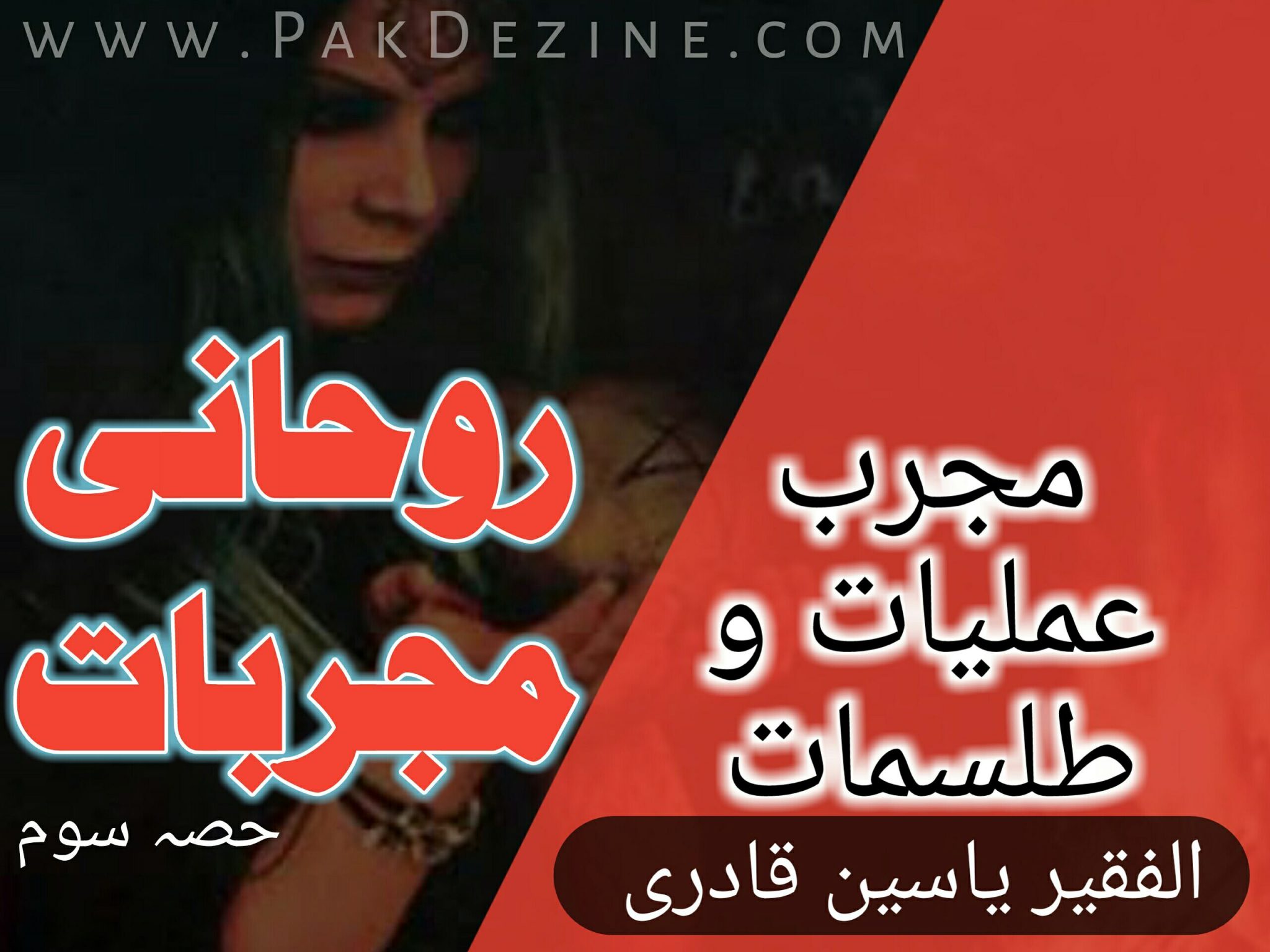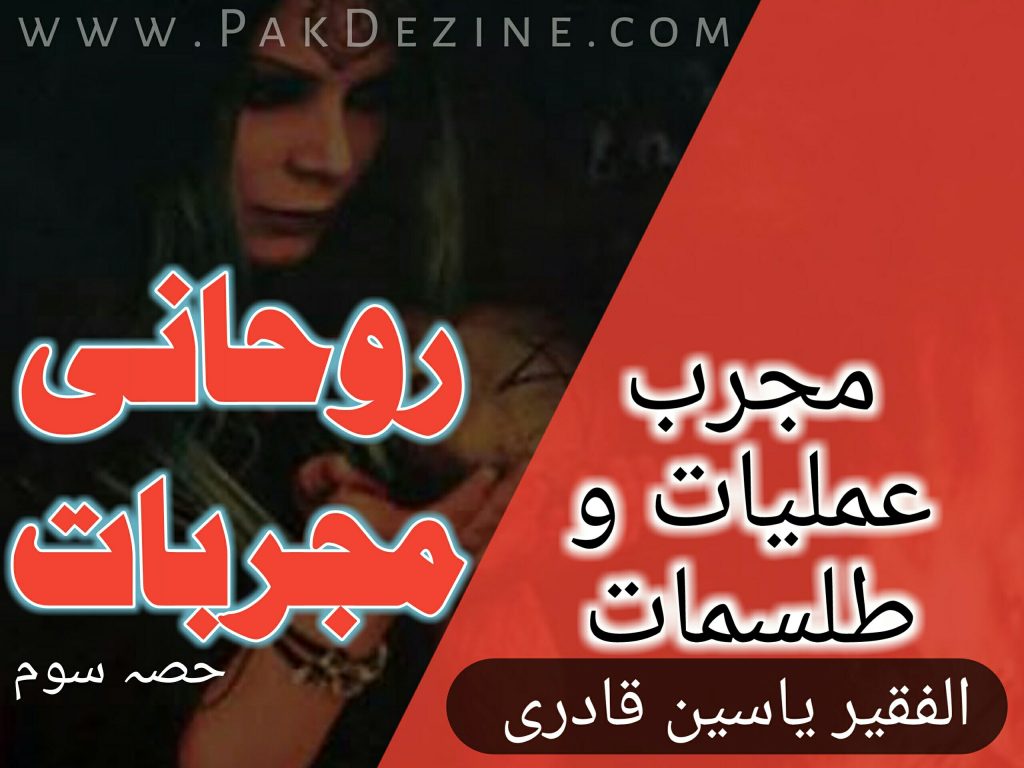 Al Faqeer Yaseen Qadari Books in Urdu and Hindi PDF Free
In this book, you can read about Agar mareez ilaj se inkar karey, Kapray ke zariye marz ki tashkhees karna, Jaiz shehwat barhana, Jism mein dardein, Basta aurat ka ilaaj, banch aurat ka ilaaj, Shohar ko biwi ko marney se rokney ka tilism, Chor ko pakarney ka amal, Nakam ishq ko bulaney ke liye, Jinaat ko ghar mein dakhil honey se rokney ke liye, her bemari ka mujrab ilaaj.
You can also read about ghaib ya bhagey hoye shakhs ko wapis bulaney ka mantar, Sir dard ka teer behdaf ilaaj, dil ko mazboot karna, naak ke infection ka tantar, her bemari ke ilaaj ke liye mujrab dhooni, Nazar ki foran kaat ka tillism, Mard ki jinsi quwat ke liye tillism, Logon ki taskheer, sojan ka elaaj, dushman se hifazat ka taweez.

You can download Rohani Mujrbat Part 3 in PDF format by clicking the below download now button.
[the_ad id='10']