Rohani Dastawaiz is composed by Moulana Ghulam Muhammad Naqshbandi and it has 82 pages. Kalay Jadu ki kaat ke matlashi shayeken ki tashnagi dour karney ke liye azeem o nadir rohani amliyat.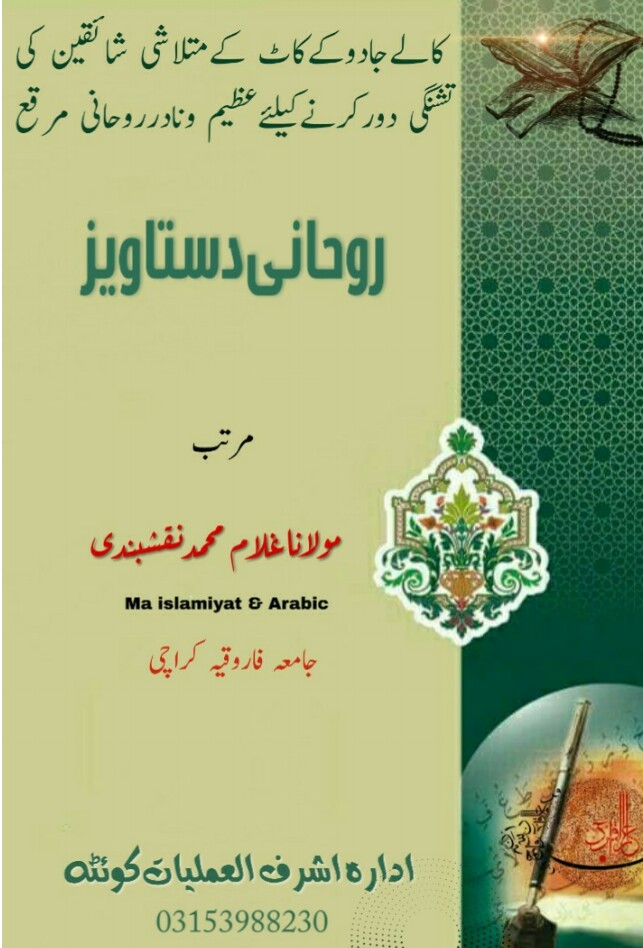 Kalay Jadoo Ki Kitabein PDF Free Download
In this book, you can read about doran e hamal k khoun ko band karna, aulad ke hasool ke liye, naqsh braye hifazat e hamal, Kund zehni dor karna, ayam ki ziyadati, Ayat e Qutub, hifazat e zacha o bacha, khoun haiz bakasrat ana, naqsh e hifazat or khas hisaar, naqsh e shifa, bachon k jumla amraz, khatma jadu jinaat o asaib asrat, nazar e bad dor karney ka dam, faleeta braye jinaat, naqsh e surah e Muzammil, tillism e mirgi, sehr e musalsal or jadu ka tord, zuban ki bandish kholney ka tillism.
Rohani Dastawaiz
You can also read about Bansish e nikah, amliyat e nazar bandi, bandish lagany ka amal, najaiz taluqat bandhna, loh e Sulemani, talaq o judai ka amal, online istikhara for Pasand ki Shadi, kala or sifli jadoo.

You can download Rohani Dastawaiz in PDF format by clicking the below download now button.
[the_ad id='10']