Rohani Hakayat is composed by Shekh Ul Hadees Allama Abdul Mustafa Azam and it has 210 pages.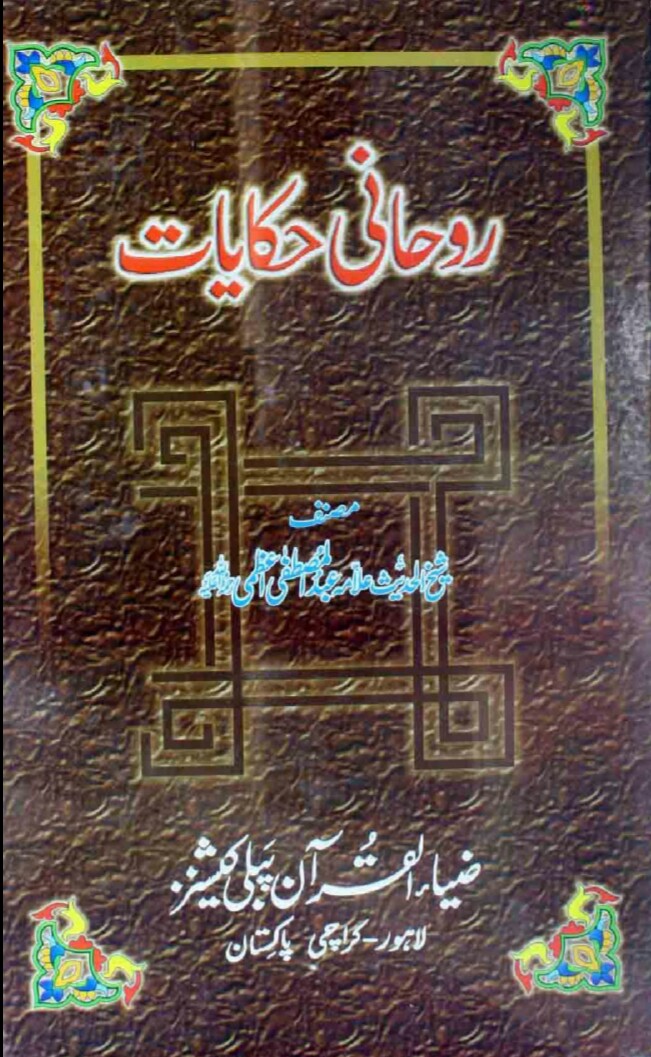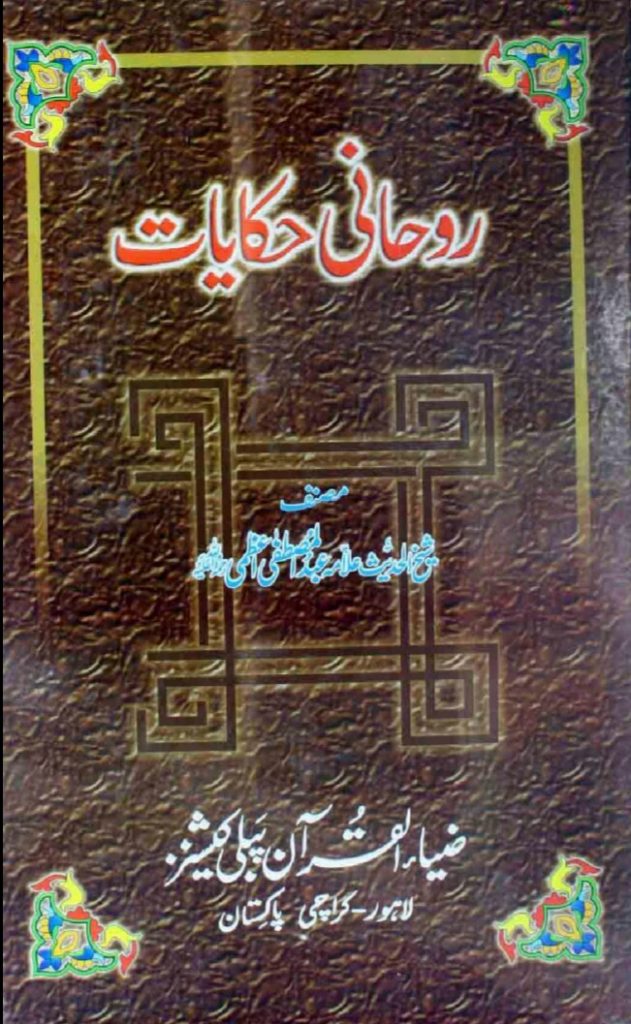 Rohani Hakayat books free PDF
In this book, you can read about Fareshtoon ki boli, Barhy bool ka injam, Quran or ilam talab, Dunia qaid Khana ha, Gulaman e Islam, Abu Khazm Ki Haq Ghoi, Jurat Randana, Kuda Mukan sy pak Ha, Imam Abu Hanifa ka Manazra, Hasad ka Injam, Iraq sher e Nafaq, Imam Shafi, Har fun mola, Ilam ka Shok, Hathi ni dekha, Ketabeen soo khowon sy barh kar, Taleemi safar k liye beqarari, Kash main Tabrani hota, Istaqfar or ullad, Najoomi Gadha, Ak amal char hajeten, Hud Hud ki weladat, Gay to kangal aey to mala mal, Orat Ny sahi Kaha Mard ki Galti, Muflasi ka ilaj, Kam umar Qazi, Ilam k liye mali qurbani, Teen bukhy tulba darbar e Rasool main, kuwat e Hafiza ka kamal, Quwat e Hafza ki duaien, Ilam ki izat, Pagri k nechy buzurghi, Ikhlaqiyat, Ilmi jilalat, Haq par Istiqamat, Kash main teri surat na dekhta, Namaz ka chor, Badshahoon ka khelona, Shaheed kon ha, Kalma e Haq ki taseer, Khalefa e Suleman ro para, Shahi Mulazmat, Imam Malaq ki beniyazi, Qanahat ka Sultan, Khalil ki khushak roti, Abu Ghalab ki sadaqat, Betulah main gher Allah say sawal, Hadees ka koi Muhafza nahi, Makhi kiyon peda ki gaye, Hassan Basri or Hujjaj, Machar ka Khoon, Ghazab Sultani ka Saamna, Tawaze, Ghalti ka etaraf, Abu Haneefa Ghalti nahi kar sakty, Zuban ka bosa, Sabr o Iesar, Teen Dost, Sufiyoon ki Giraftari, Kutoon ka Tareqa, Ism e Azam sikhanay wala, Fareb deny wala Muhadas, Sikhawat e Nafas, Kiramaat, Kiramaat e Ulma, Ghebi Dastarkhawaan, Kankari Sona ho gaye, Mareez Tabeeb ban gaya, PDF.
You can download Rohani Hakayat in pdf format by clicking below the download now button.

[the_ad id='10']