Rizq Mein Barkat K Nabvi Wazaif is composed by Imam Jalal Ud Din Suyuti Shafai and it is translated by Moulana Mufti Muhammad Ejaz Ahmed Qadari Awaisi and it has 42 pages.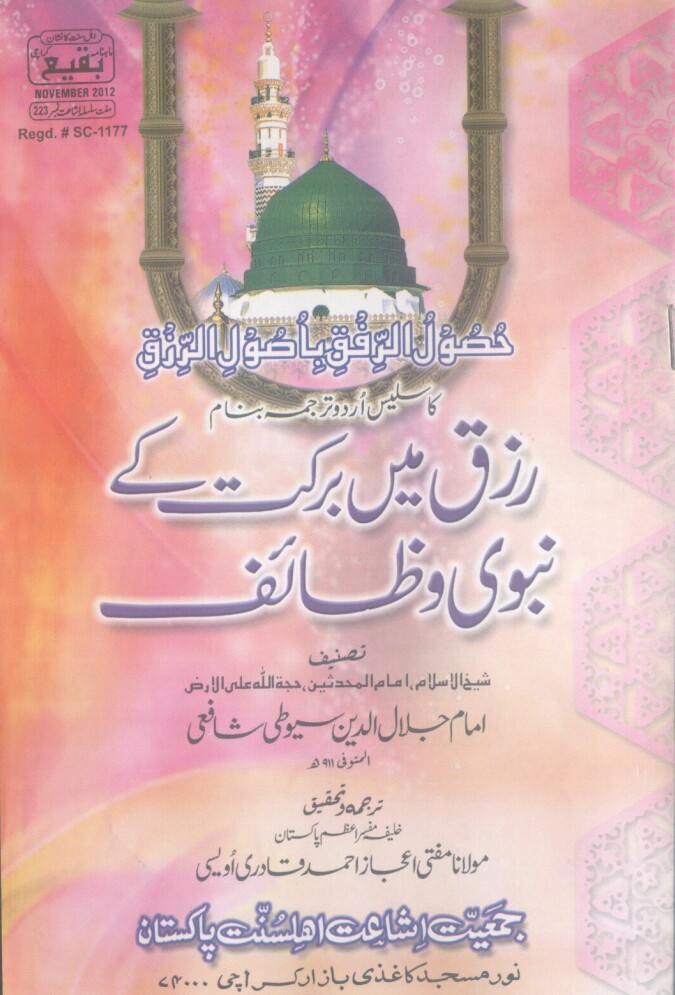 Wazifa and Amliyat for Rizq in Urdu and Hindi
In this book, you can read about wazif for Rizq mein barkat, Karobari bandish Ka Rohani ilaaj, Online Istikhara for Love Marriage and Zaicha for Love and Doulat, Karobar mein Rukawat Ka Tord, Shadi mein Rukawat or Bandish Kholney ka Lajawab wazifa.
You can download Rizq Mein Barkat K Nabvi Wazaif in PDF format by clicking the below download now button.