Fazail Darood is written by Ahmed Hassan Qadari. It contains 209 pages. The author writes the benefits of reading Darood e Sharif.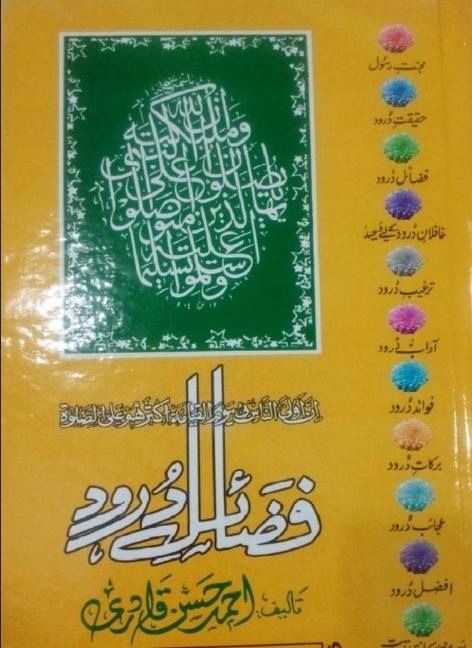 Darood Sharif Ke Fazail in Urdu
In this book, you can read about Quran e Majeed, Bukhari Sharif, Tarmizi Sharif, Madarij ul Nabuwat, Jazb ul Qaloob, Afzal ul Salaat, Sahadat ul Dareen, Ab e Kousar, Khazina e Mahruf, Infas ul Arfeen, Anwar ul Qudsia, Dalail ul Khairat, Anwar e Ahmedi, Malfozaat, Taqareer, Bayanat in Urdu.

[the_ad id='10']