Nad e Ali ki Madad Se Mushkilat Se Nijaat is editing by Mansoor Ahmed Butt. It has 156 pages.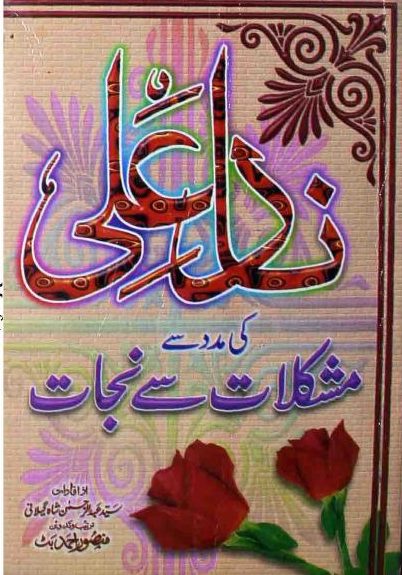 Nad e Ali Se Mushkil Ka Hal PDF Free Download
In this book, you can read about Mufeed amal of nad e Ali, Allah Taa'ala apney hifz o eman mein rakhey, hajat ruwai k liye mufeed amal, hasol e ezat o shoukat, mushkilat ka hal, murad pori ho jaye, israr e ghaib zahir ho, qaza e hajat k liye, dil norani ho, gunahon se nijaat, khalaiq mein maqboliyat paida ho, khouf se chutkara, safar mein salamti, banchpan se nijaat, fatah o kamyabi k liye wazifa, ghum o pareshani ka khatama, shaitani waswas door hon, asaib ka asar zail ho, kalay or sifli jadu ki kaat, rizq mein khair o barkat, nazar e bad se hifazat, pasand ki shadi, online rishta and shadi, qaid se rehai ka amal, musaib se chutkara, mian bivi mein muhabbat paida hona, hasol e rishta, pareshanion se nijaat, darjaat buland hon, zalim k shar se hifazat, hasil e shujaat o bahadari.
You can download Nad e Ali ki Madad Se Mushkilat Se Nijaat in pdf format by clicking the below download now button.

[the_ad id='10']