kalay Jadu Se Nijaat K Liye Wazifa is taken from page#103 of book "Kalay Jadu ki Haqiqat or Tord" and it is authored by Syed Zeshan Nizaami.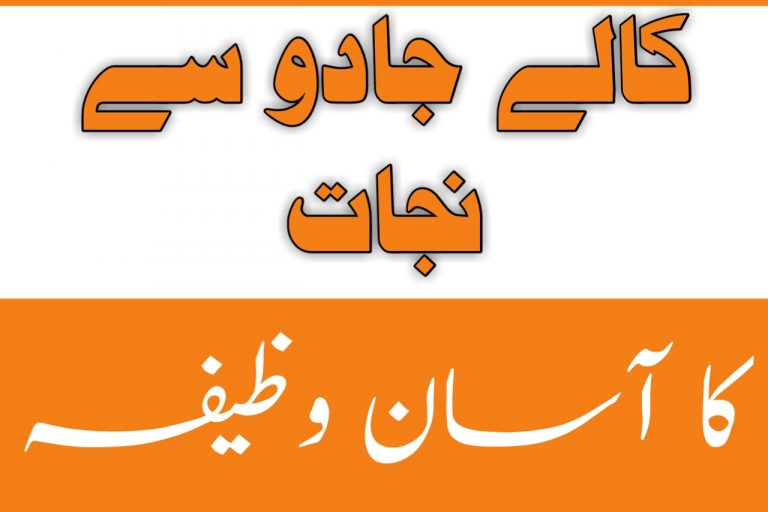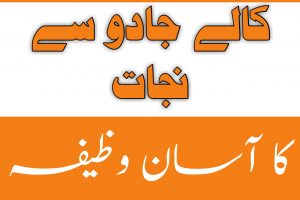 Kalay Jado Se Nijaat Ka Rohani Amal in Urdu and Hindi 
Jis shakhs per kalay jadu ka war ho gya ho or oski waja se wo bemar ya pareshan hal rehta ho tu es k liye bareek kaghaz per bawuzu halat mein qibla rukh beth kar Ayat ul Kursi Zafran o Arq e Gulab se likh kar os per Darood e Ghousia 101 bar parh kar dum karien os ko moom jama kar k galay mein pehna dien. Rozana 11 bar Darood e Ghousia or Ayat ul Kursi k bahd Namaz e Fajar or bahd Namaz e Ishaa parh kar mareez per dum bhi karien.
Insha Allah, 21 roz k amal se mukamal sehatyabi hasil ho jaigi or Insha Allah amal karney walay per amal lot bhi jaiga naiz jadu se nijaat k liye Loh e Hisaar banwa kar paas rakhein.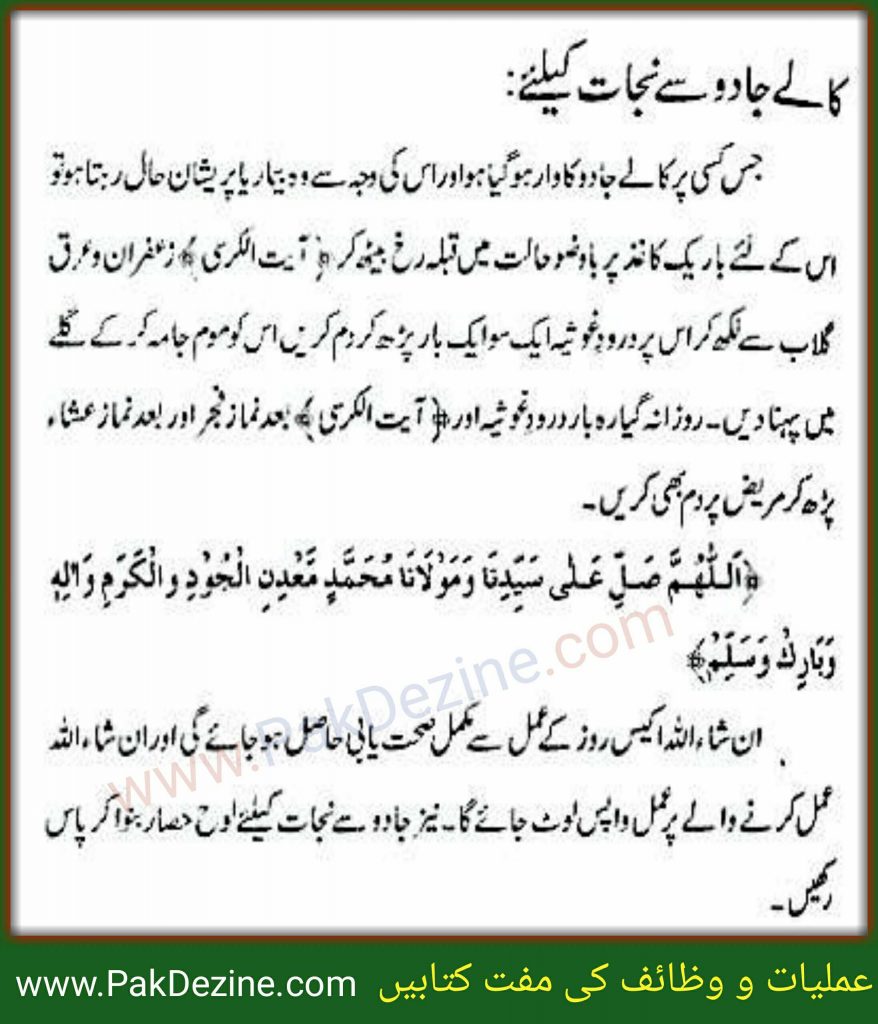 Note: Koi bhi amal baghair ijazat na karien warna nuqsan k zimadar ap khud hongey.