Khazina e Rohaniyaat Hifazat is consits of 108 pages. The author writes the best and powerful amliyat and wazaif for Safety and protection.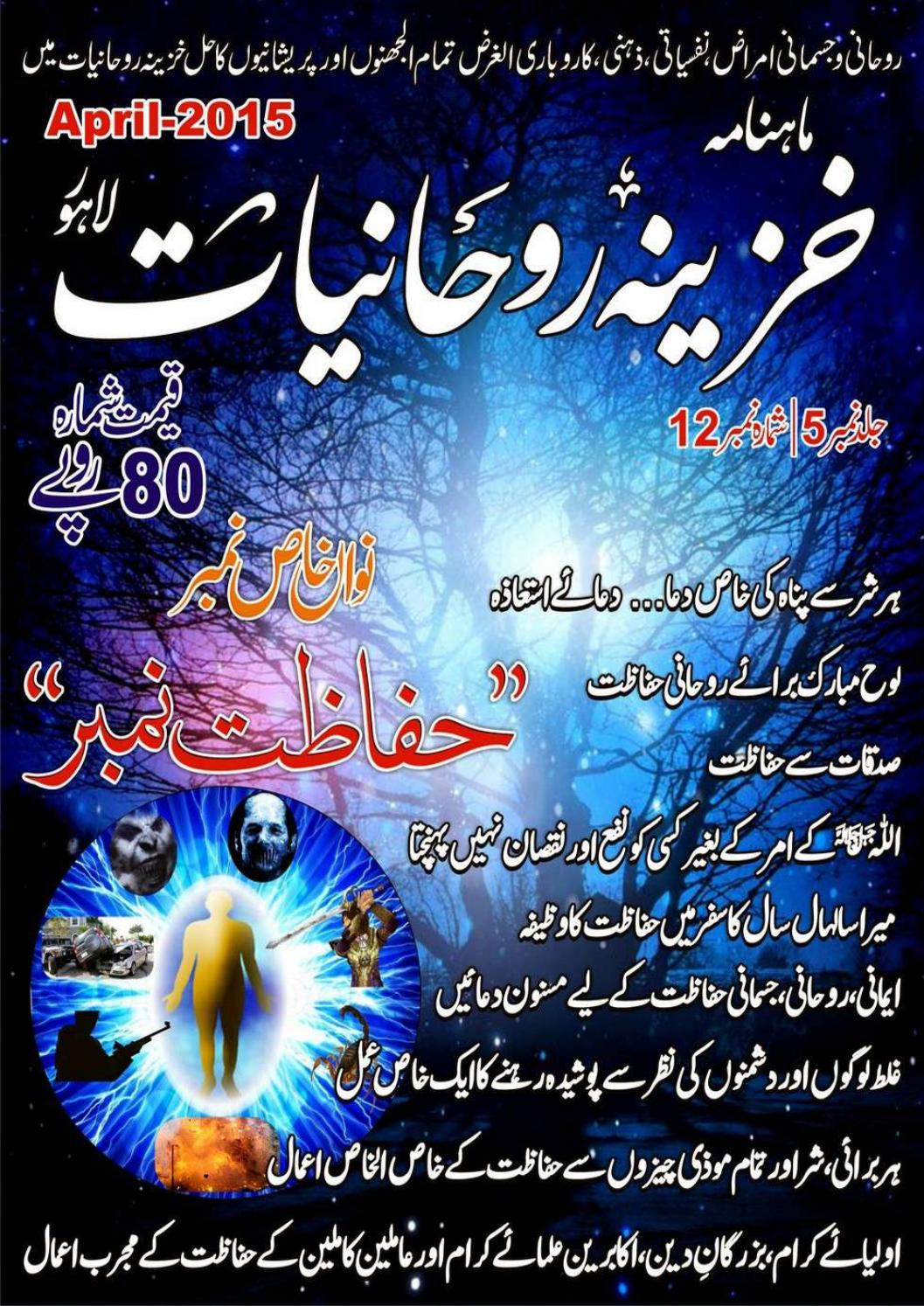 Amliyat for Protection and Safety in Urdu and Hindi
In this book, you can read about her shar se panah ki khaas dua, Loh e Mubarak for Rohani hifazat, Sadqaat se hifazat, Safar mein hifazat ka wazifa, Dushmano ki nazar se poshidah rehney ka ek khaas amal, her burai shar or mozi bemarion se hifazat ke khaas ul khaas amaal, Auliya e Akraam buzurgan deen akabareen or amleen kamleen ke hifazat ke mujrab amaal.
You can also read Rohani darasgah mein rohani hifazat ke liye sikhaye janey waley mujrab amliyat, emani rohani or jismani hifazat ke liye masnoon duain, Mazbot hisaar ki zarorat, Amleen ki hifazat ke amliyat o wazaif, dijaal se hifazat ke mujrab amaal ka tohfa, Buri taqdeer se hifazat, Hifazat ke liye darood sharif ke amaal.

Kalay jado se hifazat ka amal, sifli jado ki kaat ka rohani amal, muhabat k amliyat o tawezat, bandish ka rohani hal, jadugar se chutkara, mujrab or azmoda noori amliyat o wazaif, online istikhara for pasand ki shadi in Urdu and Hindi.
You can download Khazina e Rohaniyaat Hifazat in PDF format by clicking the below download now button.
[the_ad id='10']