Karishmat e Sadari Amliyat Seena Baseea Muntaqil Honey Walay Intehai Purtaseer Mujrab or Lajawab Amliyat ka Majmua is composed by Zawar Malik Neer Abbas Alwi and it has 137 pages.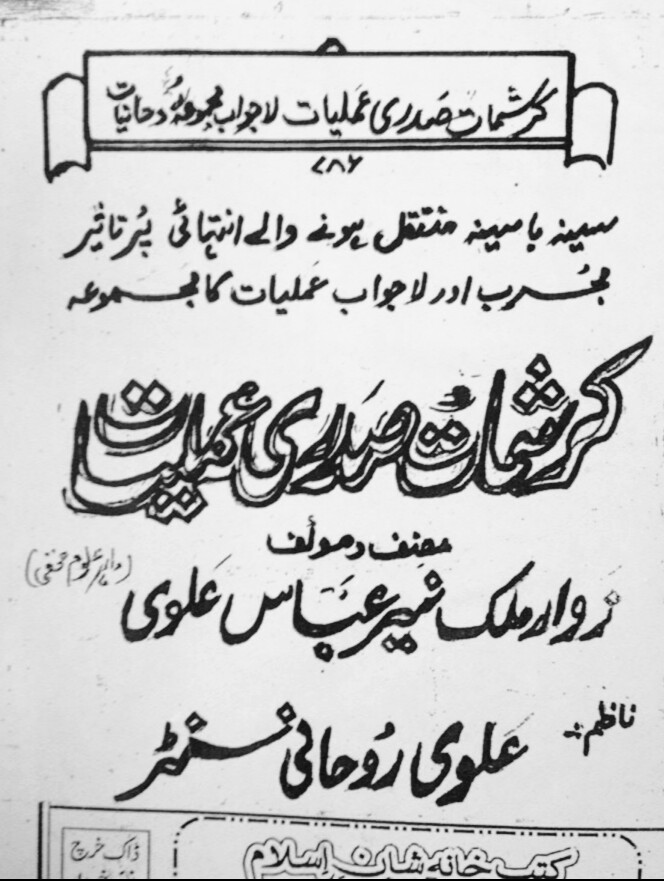 Mujrab or Powerful Amliyat Books PDF Free
In this book, you can read about Hisaar e haidari, Mandra mardan Ya Ali, Rohani imdaad, Namaz e Hajat, Zarorat e murshad ustaad, Manazil e Qamar, Lawzmat e naqosh, Tawezat likhna, Aamil k liye nayab tohfa, Hisar e Ayat ul kursi, Naam ka ism e Azam malom krna, Makhfi ism e azam, Her mushkil ka hal, Amal e dast e ghaib, Aaina e tashkhes, Tashkhes bazariya ilm e jaffar, Online istikhara for Shadi, Kala jadoo ka rohani ilaaj, Naqsh dafah e Rujat, Nahosat e siyaragan, Harof e tehji ki zakat ka tariqa, Tawezat ki iqsaam.
You can download Karishmat e Sadari Amliyat in PDF format by clicking the below download now button.

[the_ad id='10']