Aaina Amiyat o Tillismat Bamah Falnama Akbari is composed by Moulana Rehmatullah Bengali and it consists of 78 pages.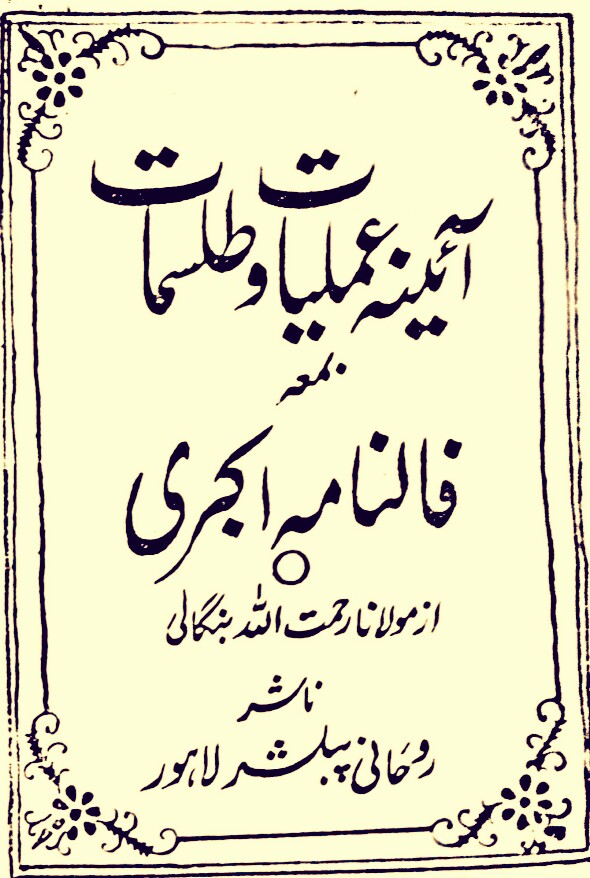 Aaina Amliyat o Tillismat in Urdu and Hindi
In this book, you can read about Naqosh of differnet Surah and Ayaat, kisi shakhs ko rojooh karna, makan se chohay bhagany ka amal, mehboob ko beqarar karna, mashoq ashiq ke qadmo mein, marz e athrah ka dafah, amliyat braye taskher o hub, mantar e bawaseer, angishtri e sulemani, tillismi taweez, khuwas e atsaah, khuwas chipkli girney ka, naqosh e muhabbat, piyar o muhabbat ka purasar tillism, mohabat ke liye tillismi fateelay, taskher e jin ka amal, muhabbat ka jadu, ilm e sadrak, tibbi chutklay, bal ugany ka tibbi nuskha, rohani formulay.
You can download Aaina Amiyat o Tillismat Bamah Falnama Akbari in PDF format by clicking the below download now button.

[the_ad id='10']