The book "Munajat e Faqeer" is composed by Faqeer Saifullah Ahmed Naqshbandi Bin Hazrat Moulana Hafiz Peer Zulfiqar Ahmed Naqshbandi. It consists of 217 pages.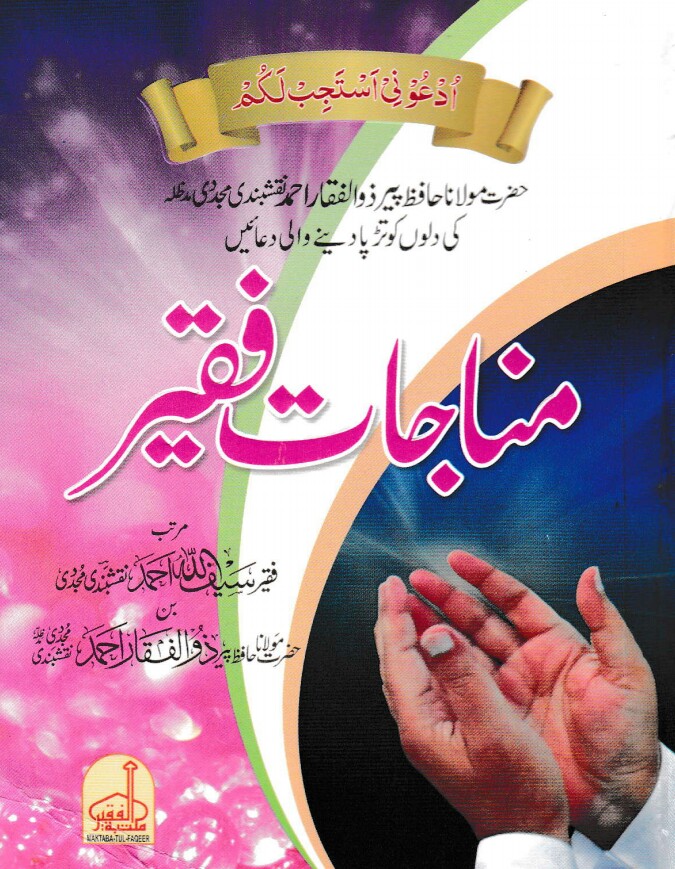 Bayan of Peer Zulfiqar Ahmed Naqshbandi PDF Free Download
In this book, you can read about Dua ki Fazilat Ahadees or Quran e Pak mein, Dua ki Qaboliyat k Awqaat, Mustajab ul Dawat, Asma ul Husna, Dua for khatm e Quran or Taraweeh, Nikah ki Duain, Dua bahd Khatm Khuwajagan, Muqam e Ibrahem, Tuwaf e Ziarat, Madrasa or Tulba k liye Duain, Muqam e Safah o Marwa, Munajat e Ramzan ul Mubarak, Tahziat aur Wafat k Muqay per Duain.
Amliyat books pdf free download, Kalay or sifli jado ki pehchan or kaat, Asli kolkata ka chalta jadu, Online Istikhara books, Jadu ka Rohani ilaaj, Harmain Sharifain k Makhsos Muqamat PDF Free Download.
کتاب ڈاونلوڈ کرنے کا طریقہ