Amliyat e Kalam e Pak Yani Amliyat Qurani is composed by Hazrat Syed Rasheed Ahmed Ajmairi and it consists of 56 pages.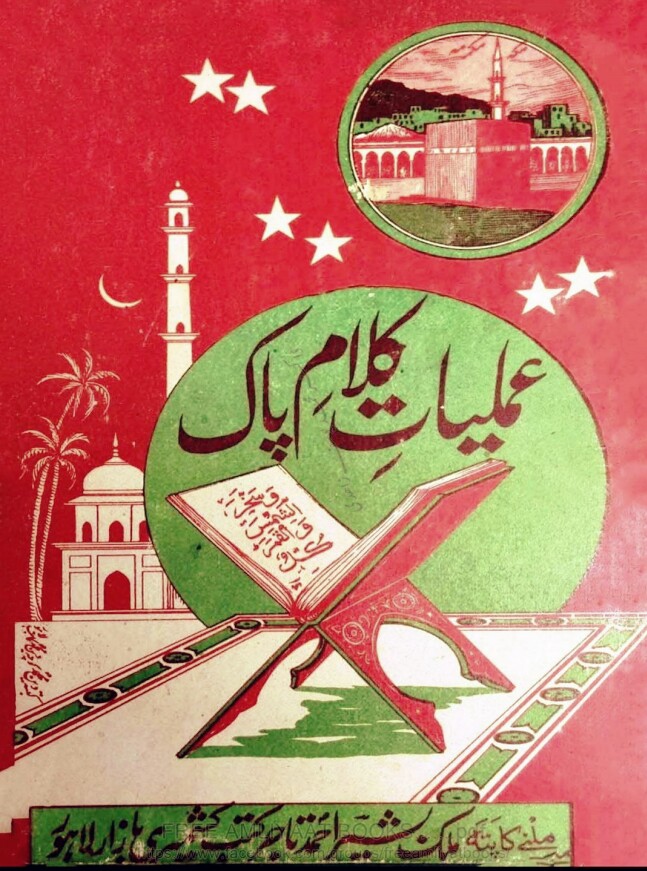 Amliyat e Qurani in Urdu and Hindi
In this book, you can read about Doulat mand bananay ka amal, kashaish e rizq ka amal, dewangi dor krney ka amal, ghaib shuda ko bulaney ka amal, Kasrat e Ehtelam ka amal, Jin ko dafah krney ke amliyat, 99 bemarion ki dua, Jinaat se mehfoz rehna, Aulad se mehroom logon ke liye nayab amal, Taskheer e Mehboob, Banch Aurat ya Pedaish e larka, hazari e badshah, Deu pari ko tabedar karney ka amal, Jadu or sehr ka amal, khatam e qadaria, amliyat Surah e Muzammil, warm e pistaan, qaid se rehai, amliyat e amraaz o asaib, Rojoo e khalaaiq, gumshuda cheez dhoundney ka nayab wazifa, hifazat e khaitee ke liye Surah e Yaseen Ka wazifa, Sanp ke katay ke liye taweez.
You can download Amliyat e Kalam e Pak in PDF format by clicking the below download now button.

[the_ad id='10']