Jadeed Tibbi Masail is composed by Muhammad Abu Bakar Jabar Qasmi and Mufti Rafeh ud Din Hanif Qasmi and it has 263 pages.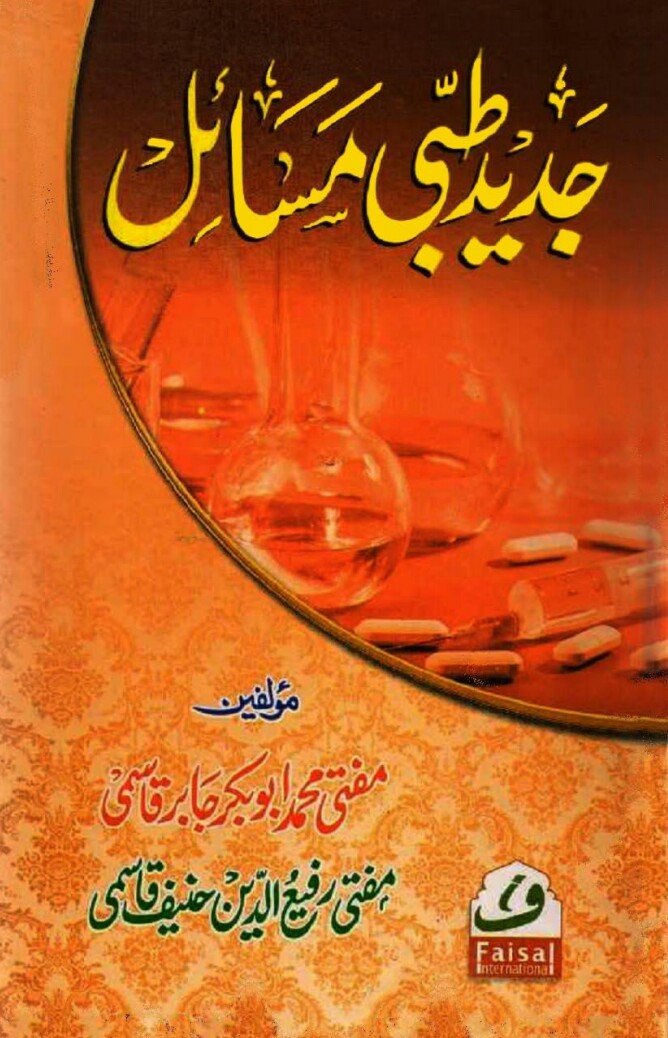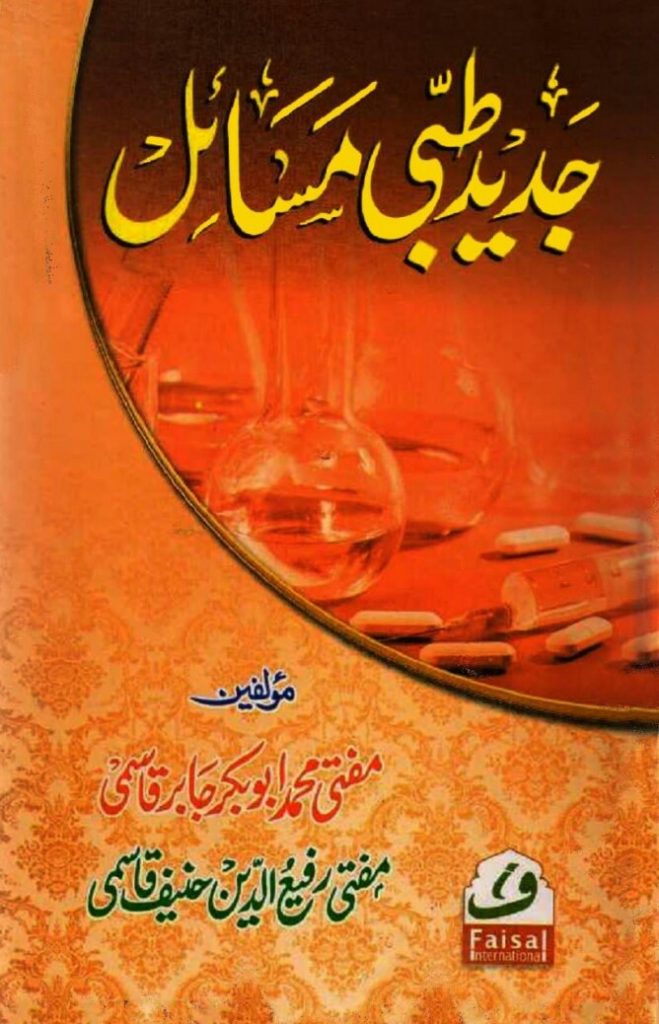 Jadeed Tibbi Masail book free PDF
In this book, you can read Jin baalon ka rkhna mashroo ha, Bhurapy k baalon ko nikalny ka hukum, Aurat ka sar k baal mundhna, Emergency k msail, Operation k dauraan emergency main kiya kisi mareez ko khoon dena jaaiz ha, Khoon k bank qaim krna, Khoon ki khareed o farokht, Aaza insaani k msail, Insaani aaza ki pewandkari, Kisi dusry shakhs k gurdy ka istmaal krna, Kiya khasteen ka mutaqil krna jaaiz ha?, Jaanwron k aaza ki pewandkari, Paak or mazboha jaanwr, Napaak or murdaa jaanwr, Masnooi aaza ki pewandkari, Aadmi ka apny aazo ki wassiat krna, Jineen k jins ki taayeen or is k ehkaam, Jineen k jins ki taayeen jadeed o wssail ya technology k zariye, Daar aloom karachi ka fatwa, Medical insurance ya sehat bemya, Teston k ehkaam, Jenitic test, Shaadi sy pehly tibbi test, Dimaaghi mout k ehkaam, Masnooi aala tnafus k ehkaam, Masnooi baar aawri, Dakhli masnooi baar aawri, Masnooi kharji baar aawri, Dlaail dakhli masnooi baar aawri, Dlaail kharji baar aawri, Masnooi baar aawri k jwaaz k shraait o zwaabt, (mother sarrogate), Masnooi baar aawri kiye huy faltu jineen ko zayaa krny k ehkaam, Naaqs al khlqat bachy ko hlaaqt sy bchana, 6 maah baad peida hony waly naaqs Al khlqat k ehkaam, Raajeh qaul, Family planning or zabbt tauleed k ehkaam, Manaah e walaadt ki mustaqil tadbeeren, Majboori ki surat main mana e walaadt ki tadbeer ka hukum, Aarzi mana e hamal ki tadabeer or jwaaz ki surten, Do bachon k darmiaan munasib waqfa deny k liye.
You can download Jadeed Tibbi Masail in pdf format by clicking below the download now button.

[the_ad id='10']