Fiqri Majmua e Wazaif is composed by Allama Aalam Fiqri and it has 294 pages.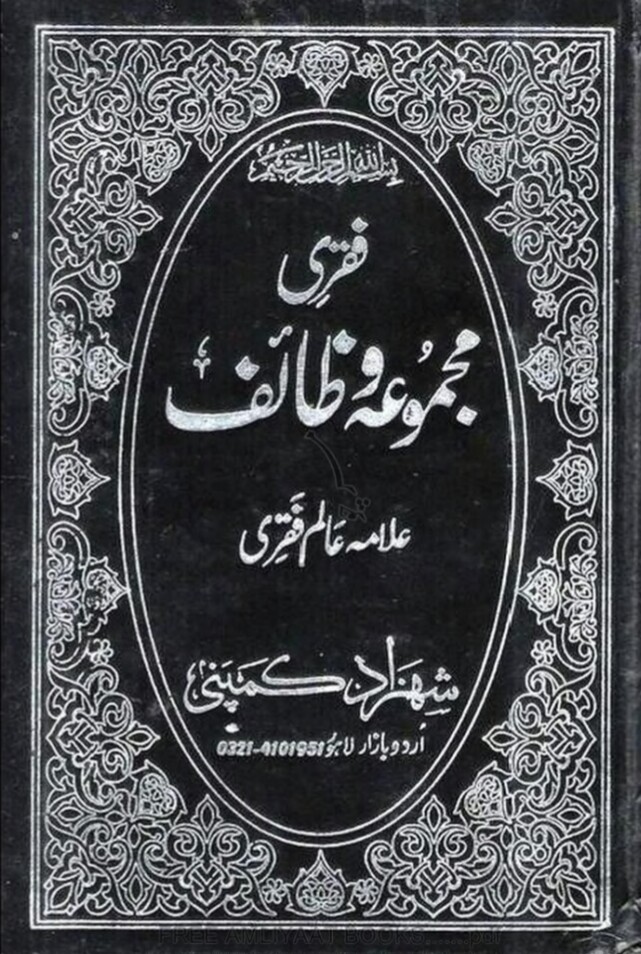 Islamic Wazaif Books in Urdu and Hindi PDF
In this book, you can read about Qurani surton k fazail, darod e ibrahemi, darood e khizri, darud e hazara, darood e tanjeena, darod e nariya, mustajab duain or wazaif, namazon k bahd ki tasbeeh, ijtemaai dua, namaz e ishraq and chasht, namaz e awabain, namaz e Istikhara, namaz e tasbeeh, namaz e musafir, salat ul israr, online istikhara for Shadi, kala jado se nijaat.
You can download Fiqri Majmua e Wazaif in pdf format by clicking the below download now button.

[the_ad id='10']